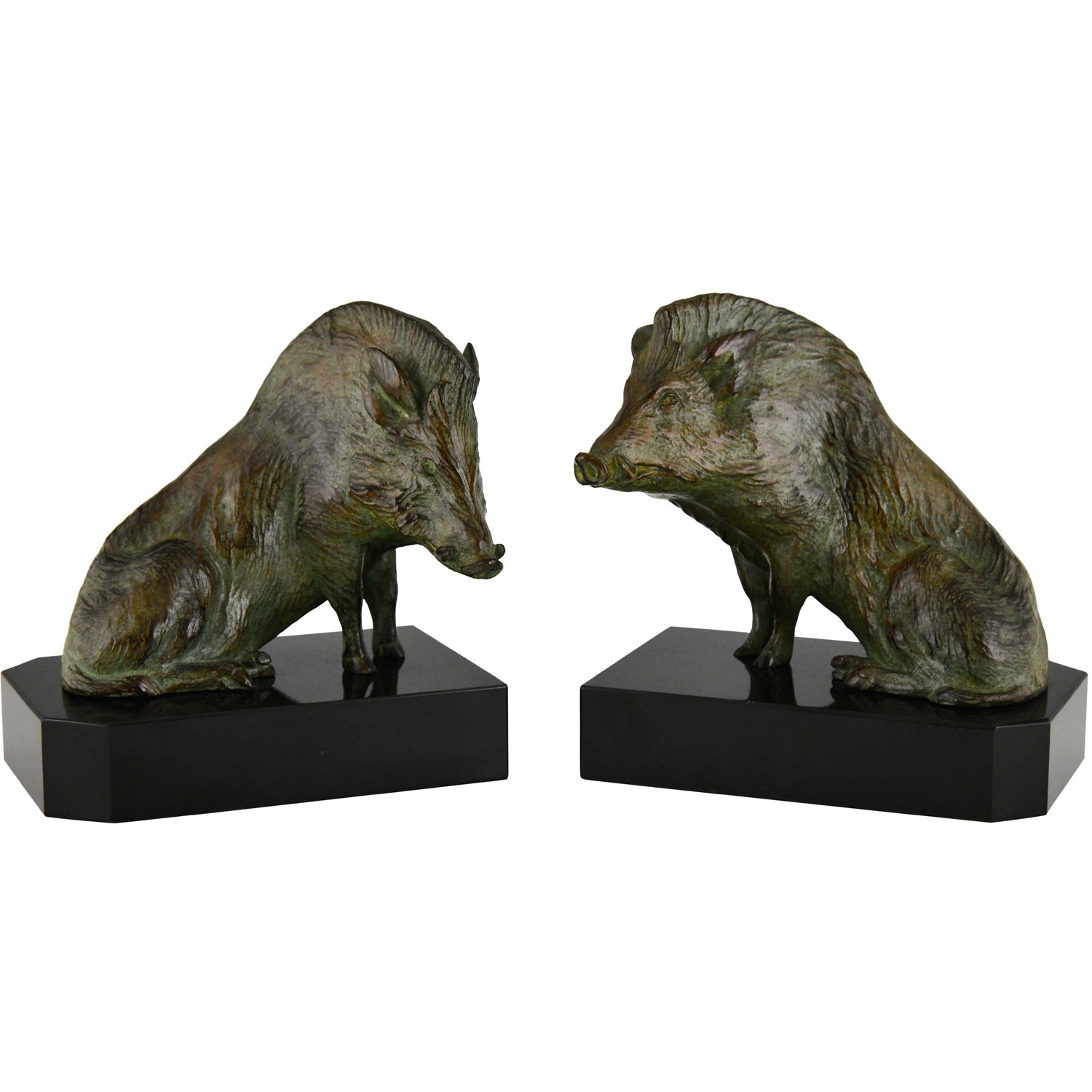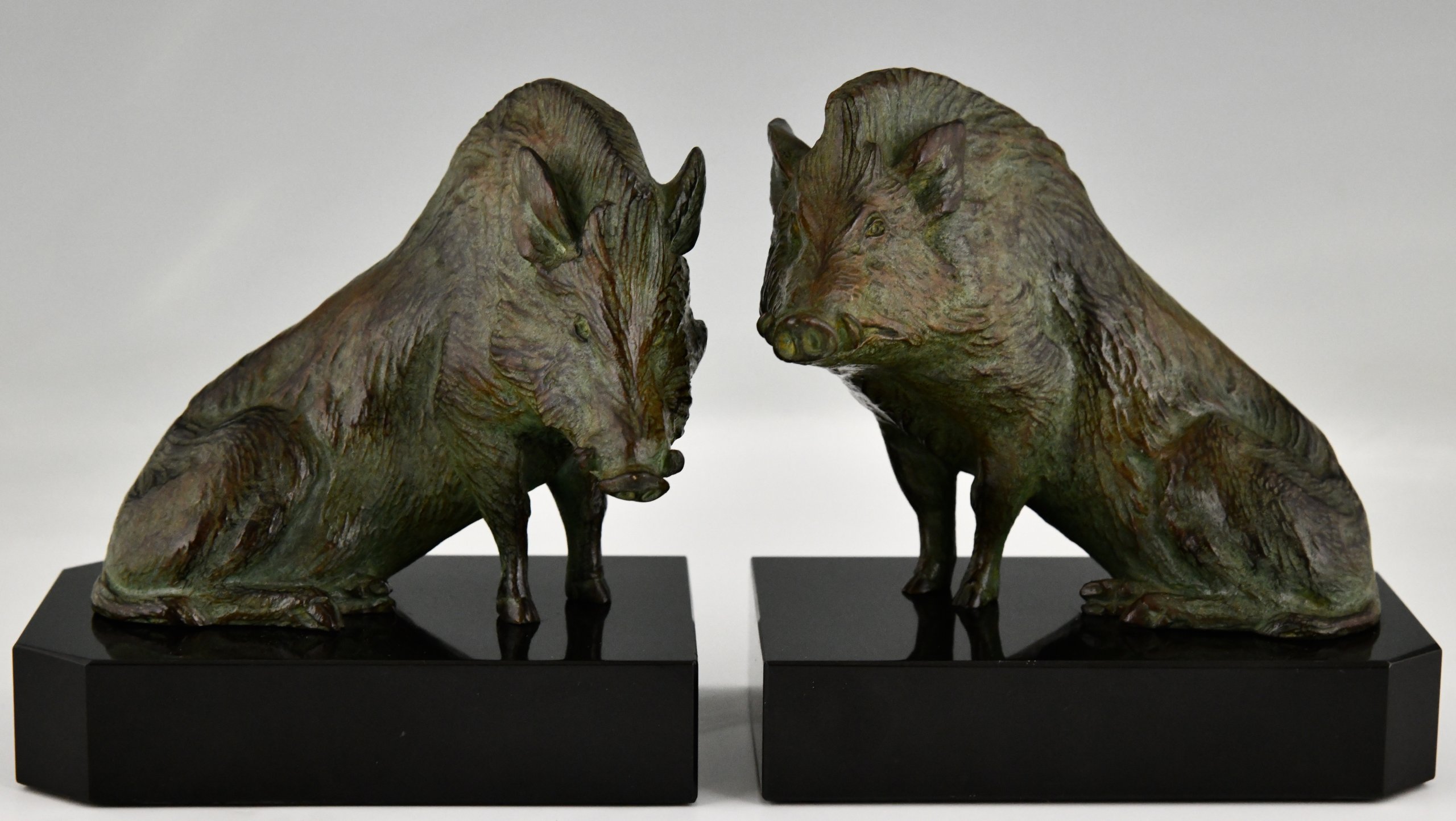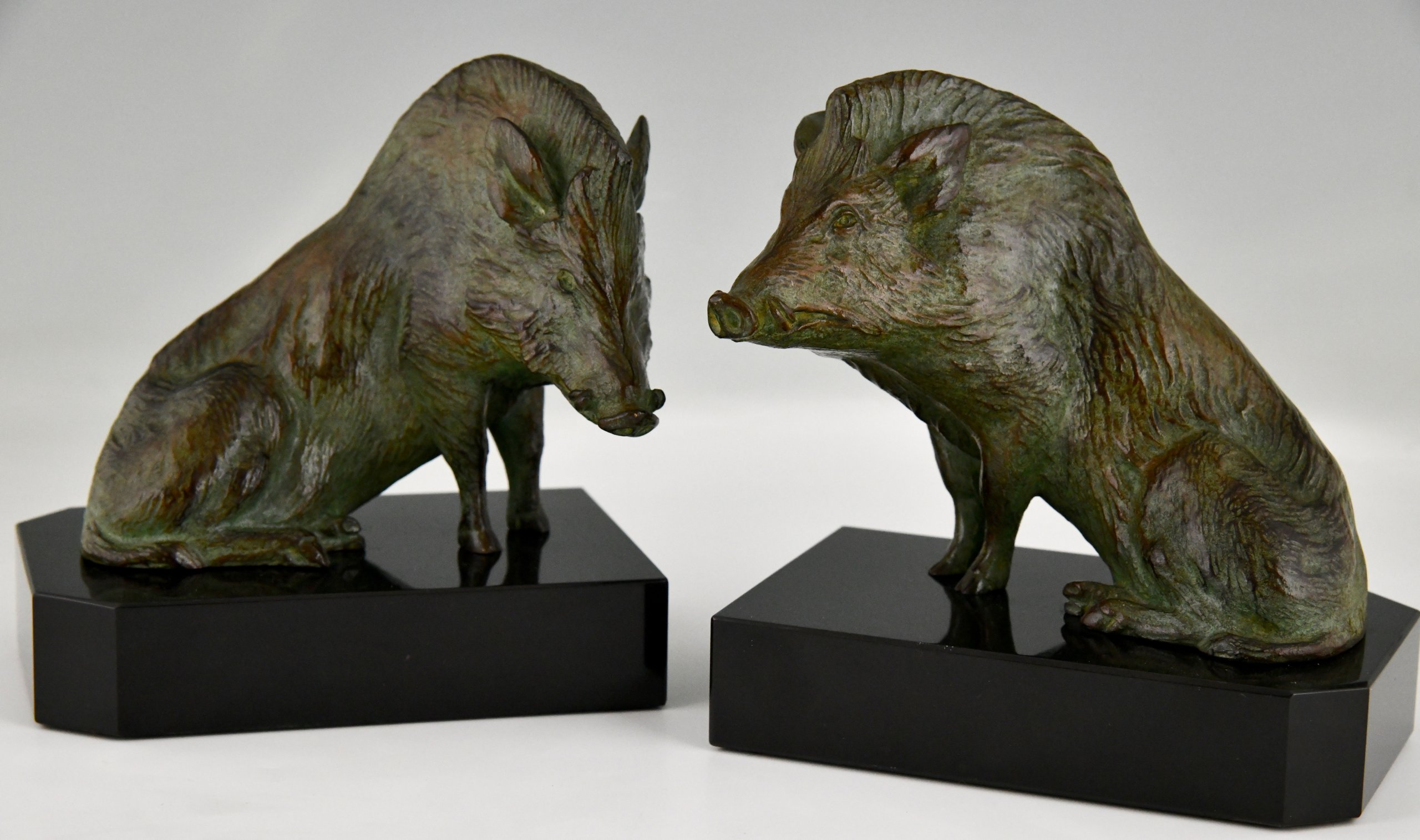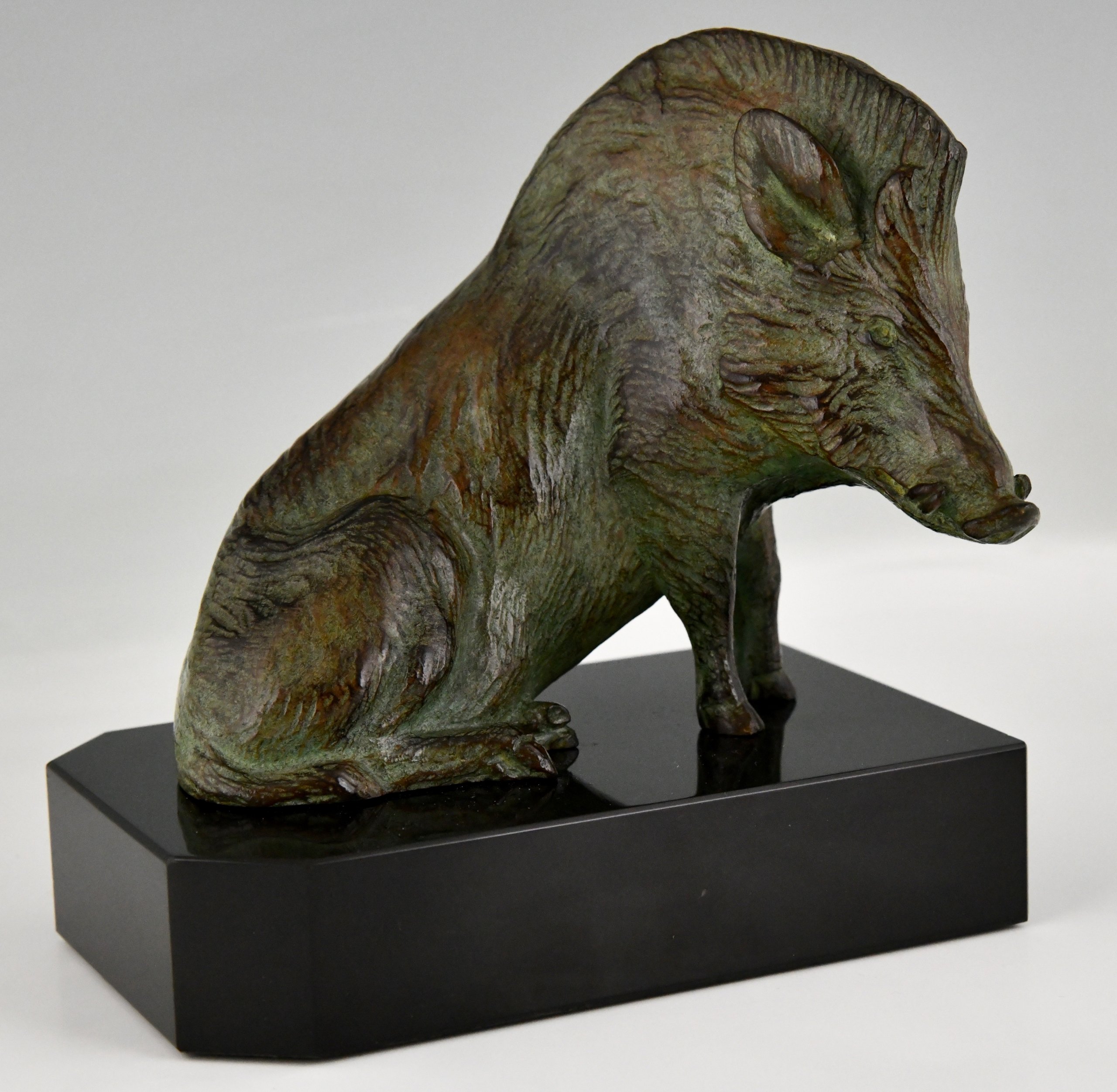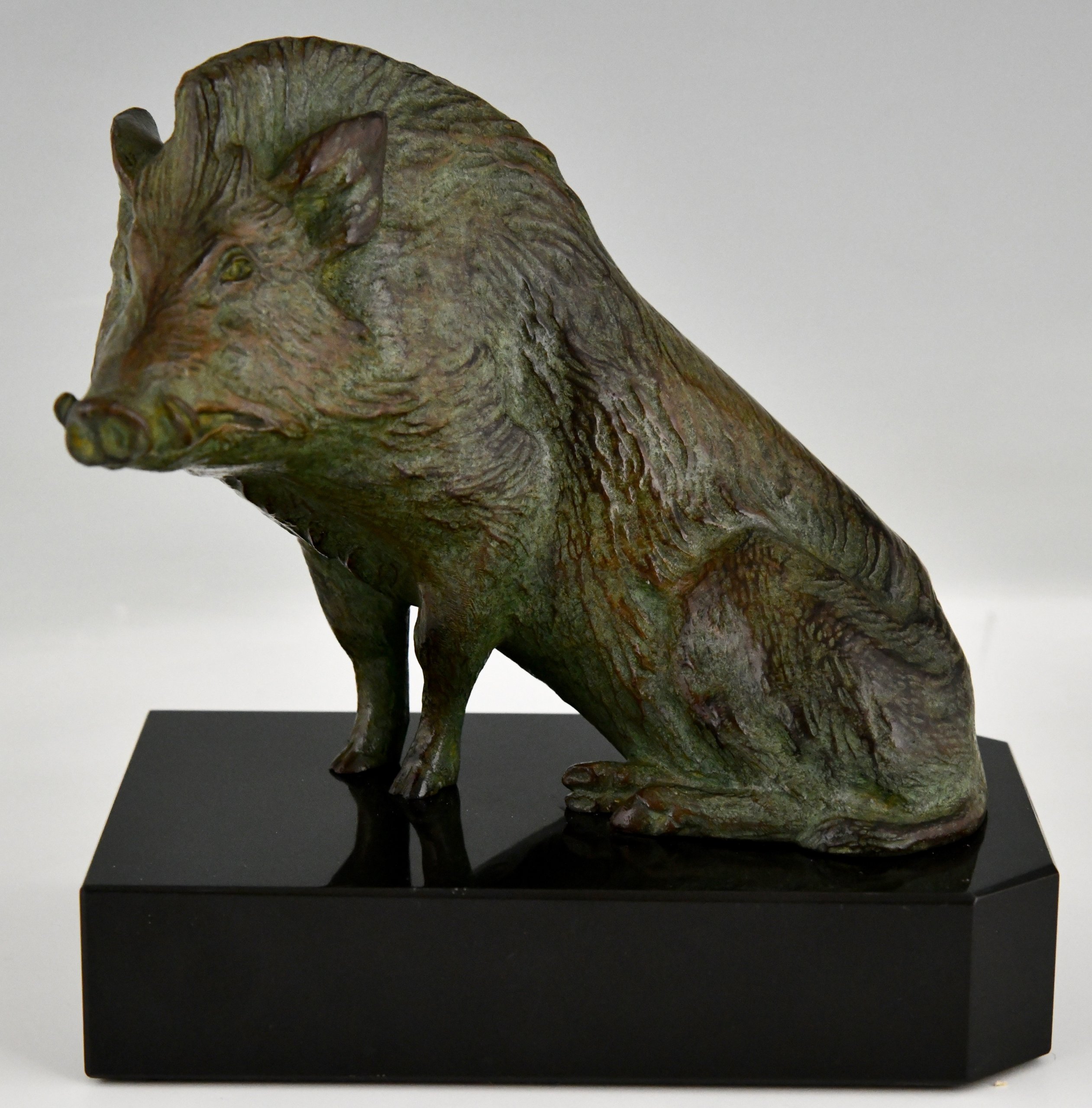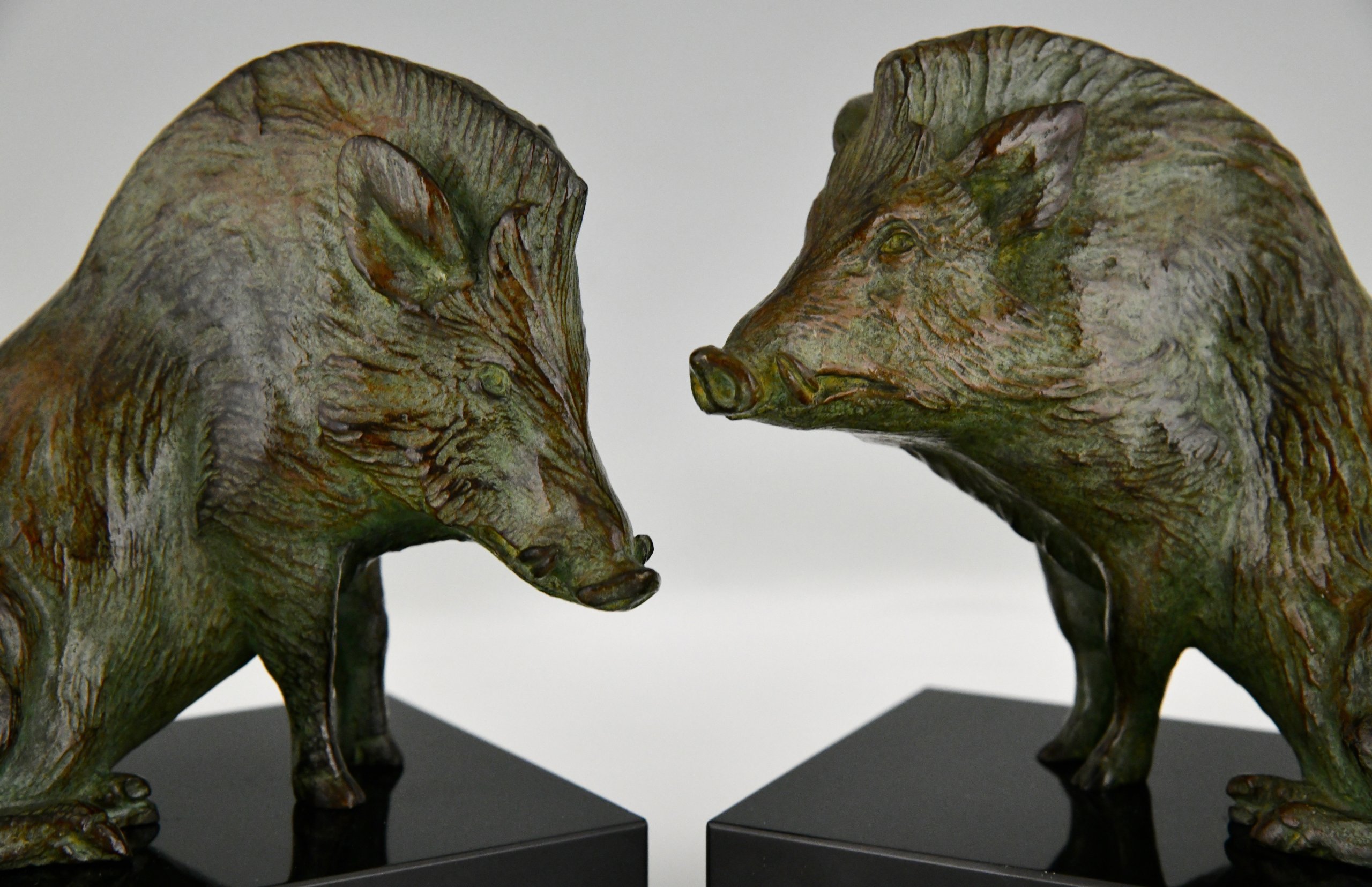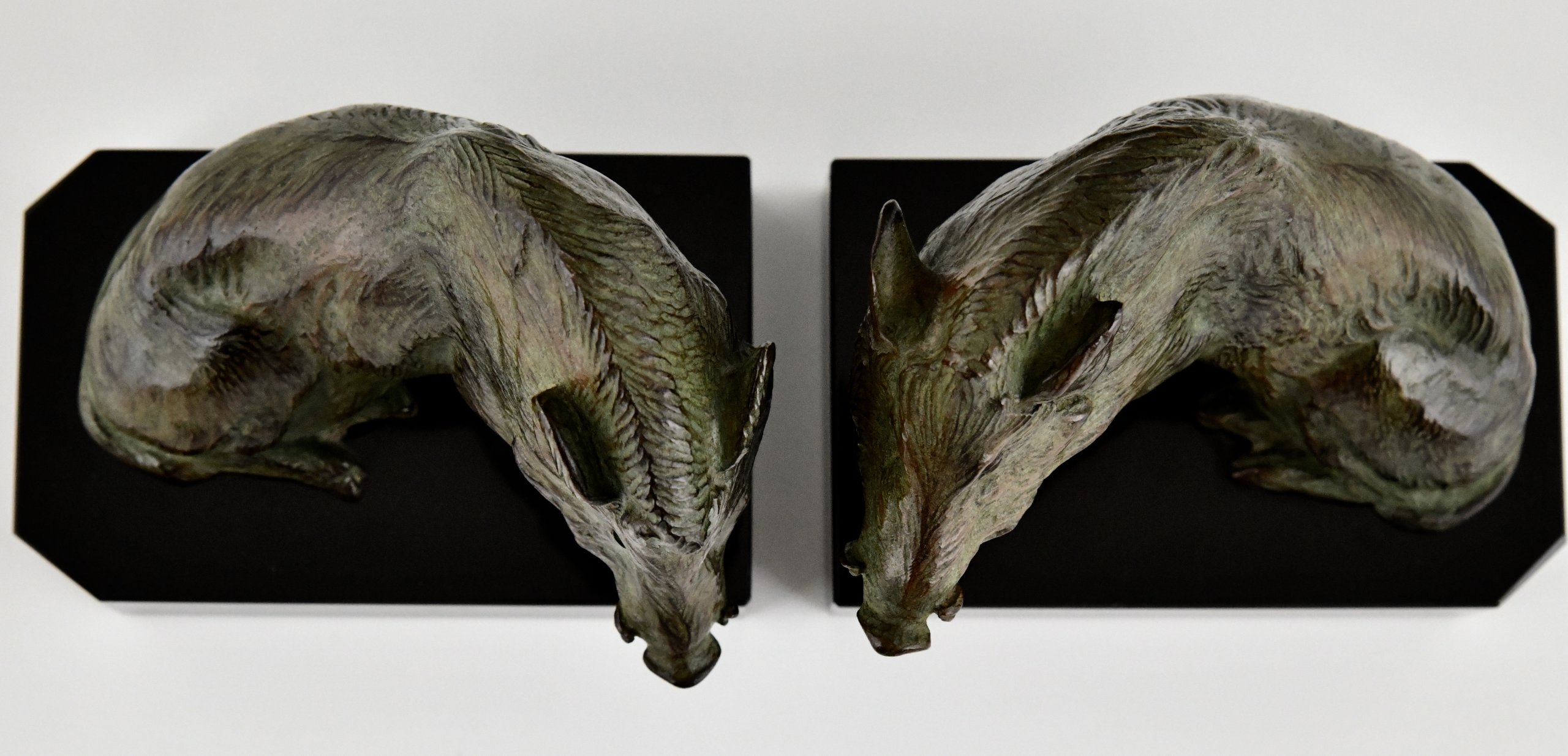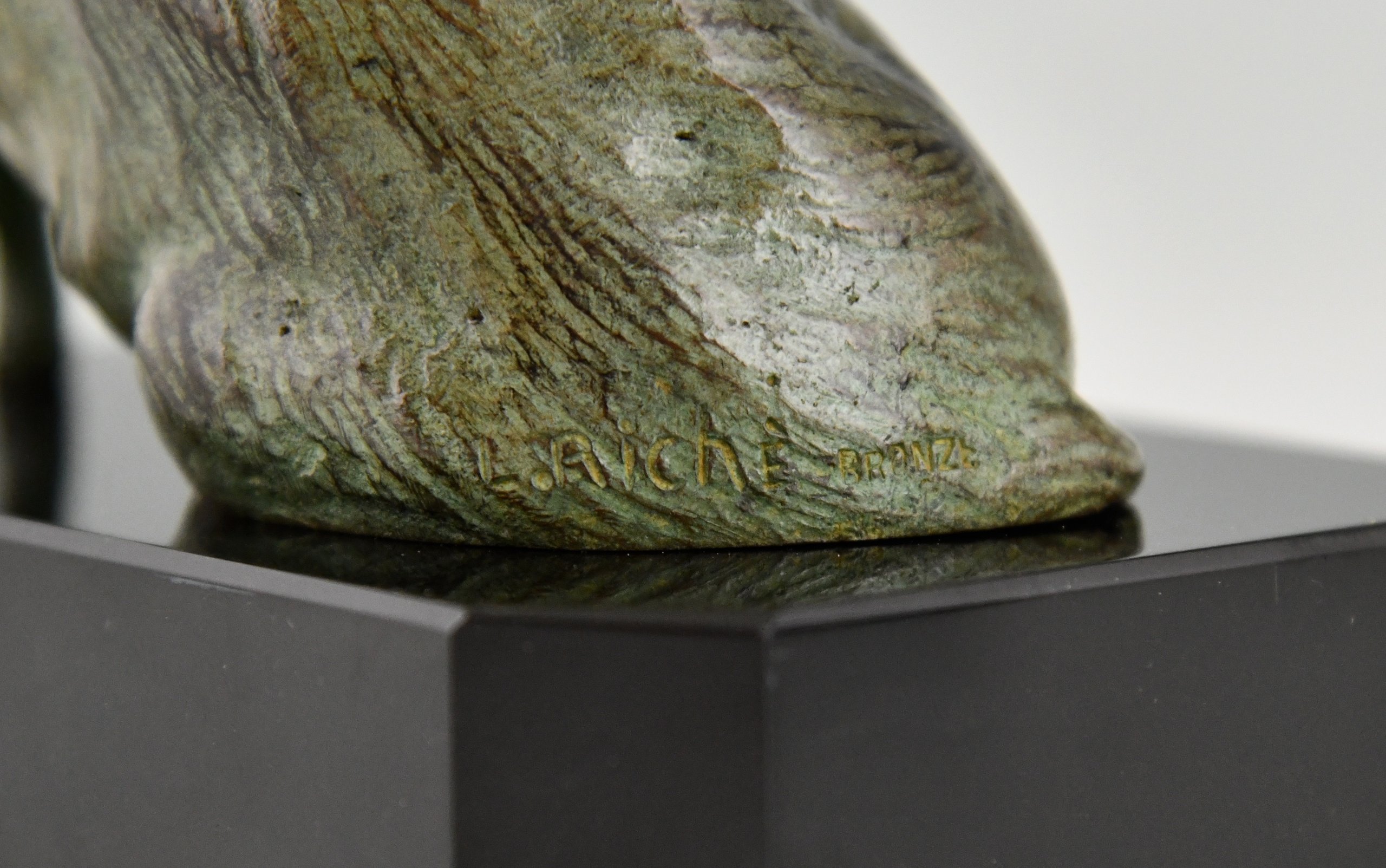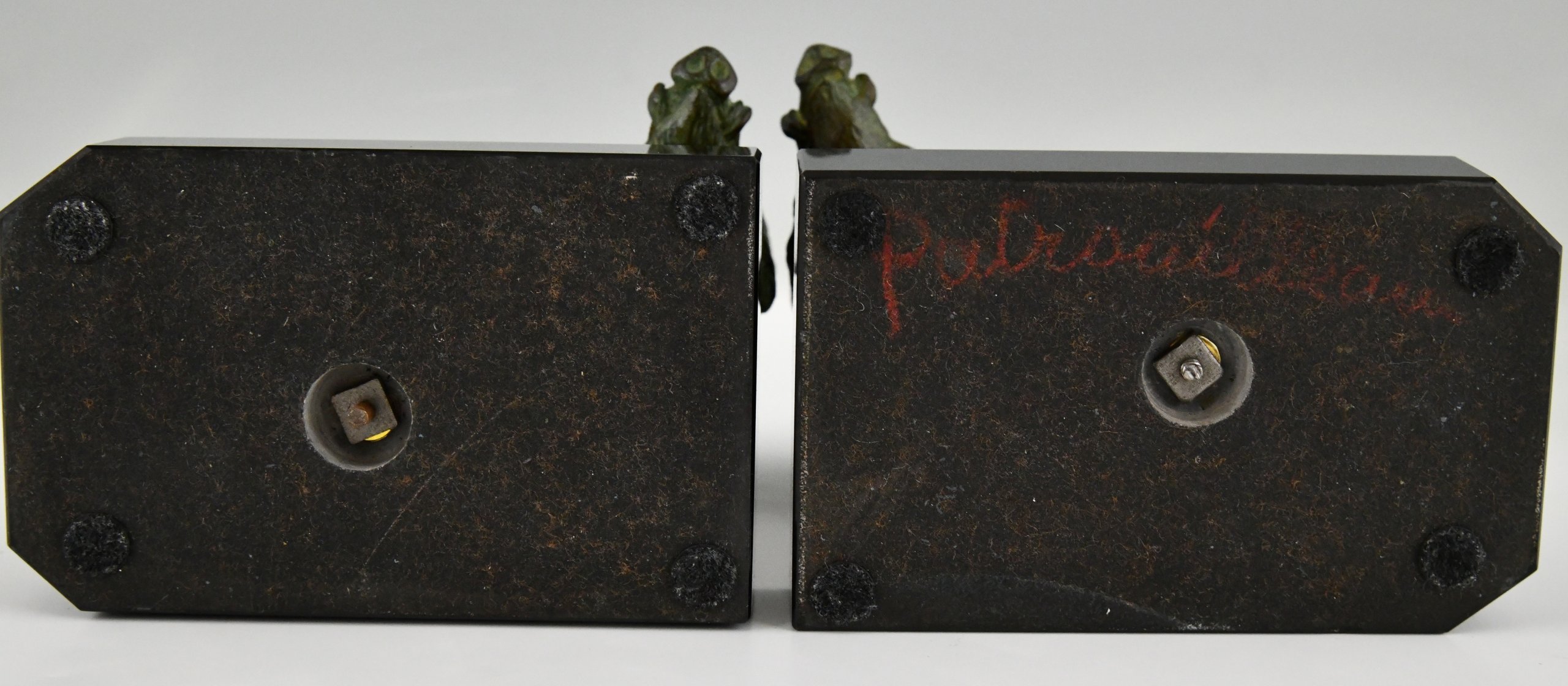 Art Deco bronze bookends wild boar
€

1 850,00
Art Deco bronze bookends wild boar by Louis Riche.
Bronze with green patina on Belgian Black marble base. 
Ca. 1930. 
Artist / Maker
Louis Riche
Signature/ Marks
L. Riché, marked Bronze.
Style
Art Deco
Date
1930
Material
Bronze, green patina. 
Belgian Black marble base.
Origin
France
Size (cm)
H. 15 cm x L. 14 cm. x W. 11 cm. 

Size (inches)
H. 5.9 inch x L. 5.5 inch x W. 4.3 inch.
Condition
Very good condition.
Literature

Les bronzes de XIXe siècle, Pierre Kjellberg, Les éditions des amateurs.
Animals in bronze Christopher Payne. Antique collectors club.
The dictionary of sculptors in bronze, James Mackay. Antique collectors club.
Dictionnaire illustré des sculpteurs animaliers & fondeurs de l'antiquité à nos jours, Jean Charles Hachet. Argus Valentines.  

Shipping Europe
75
Shipping Worldwide
95
Artist info
https://www.deconamic.com/artists/
Tags: animal, art deco, bronze, sculpture
Related Products
Fayral, Pierre Le Faguays.