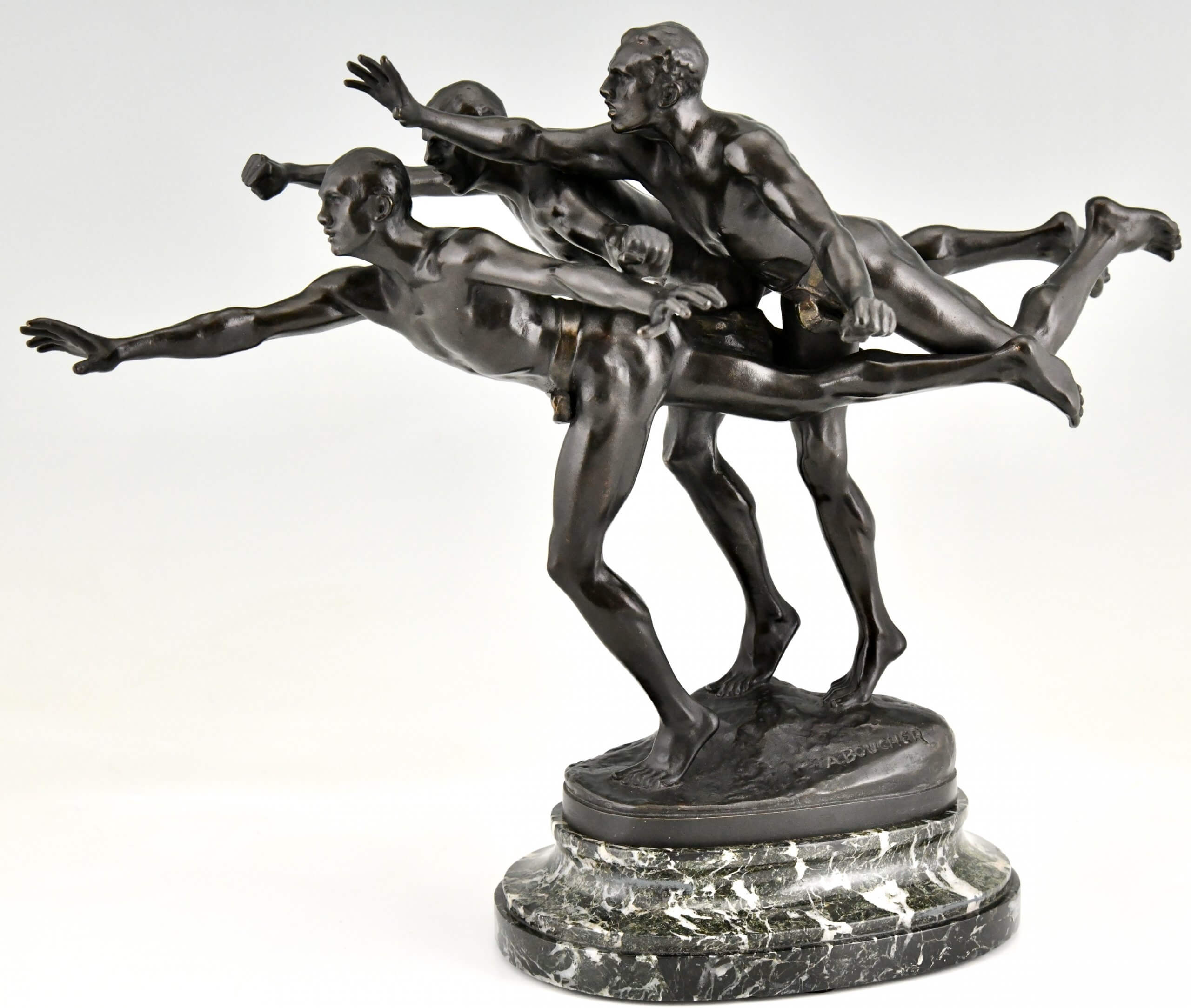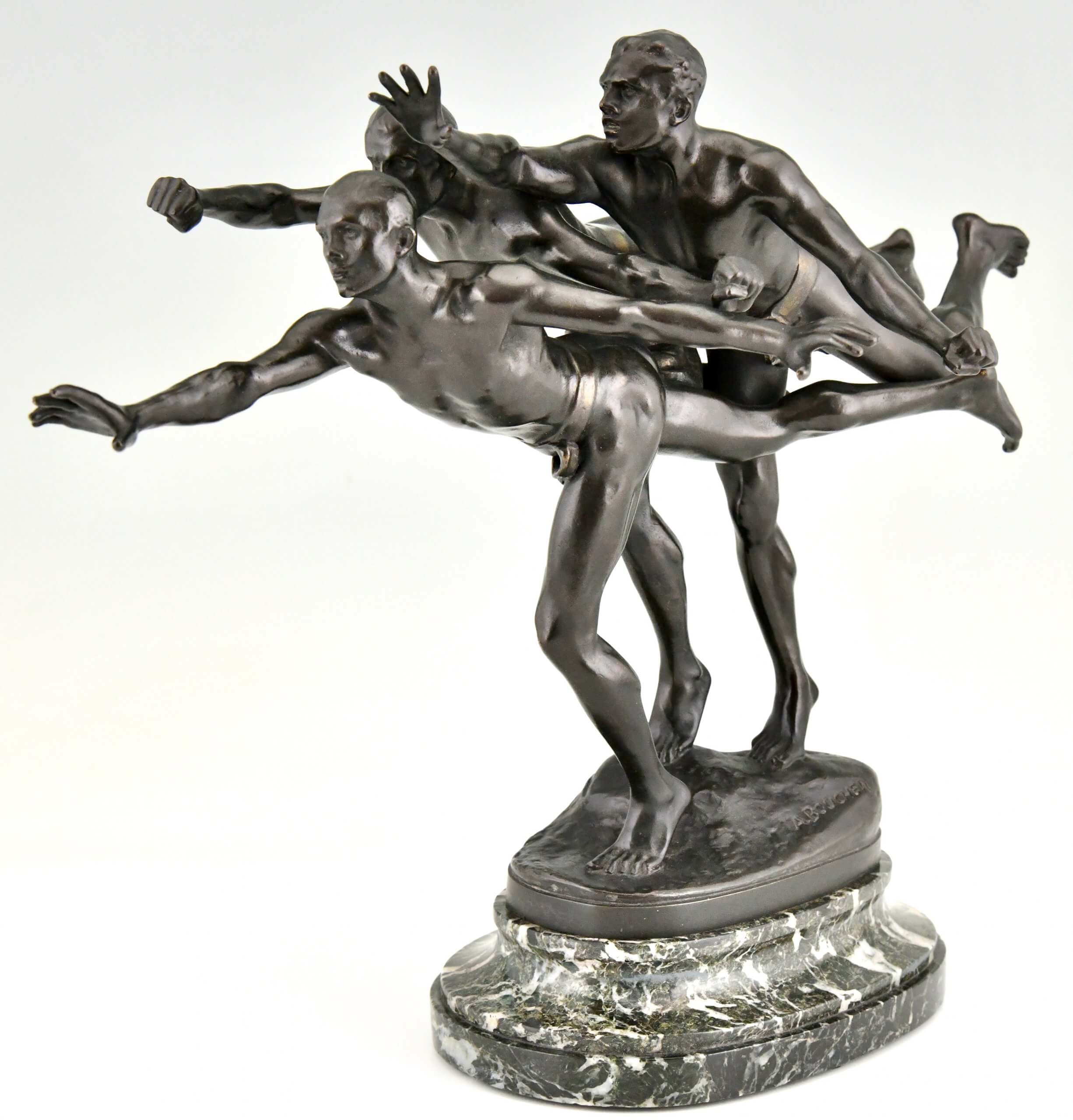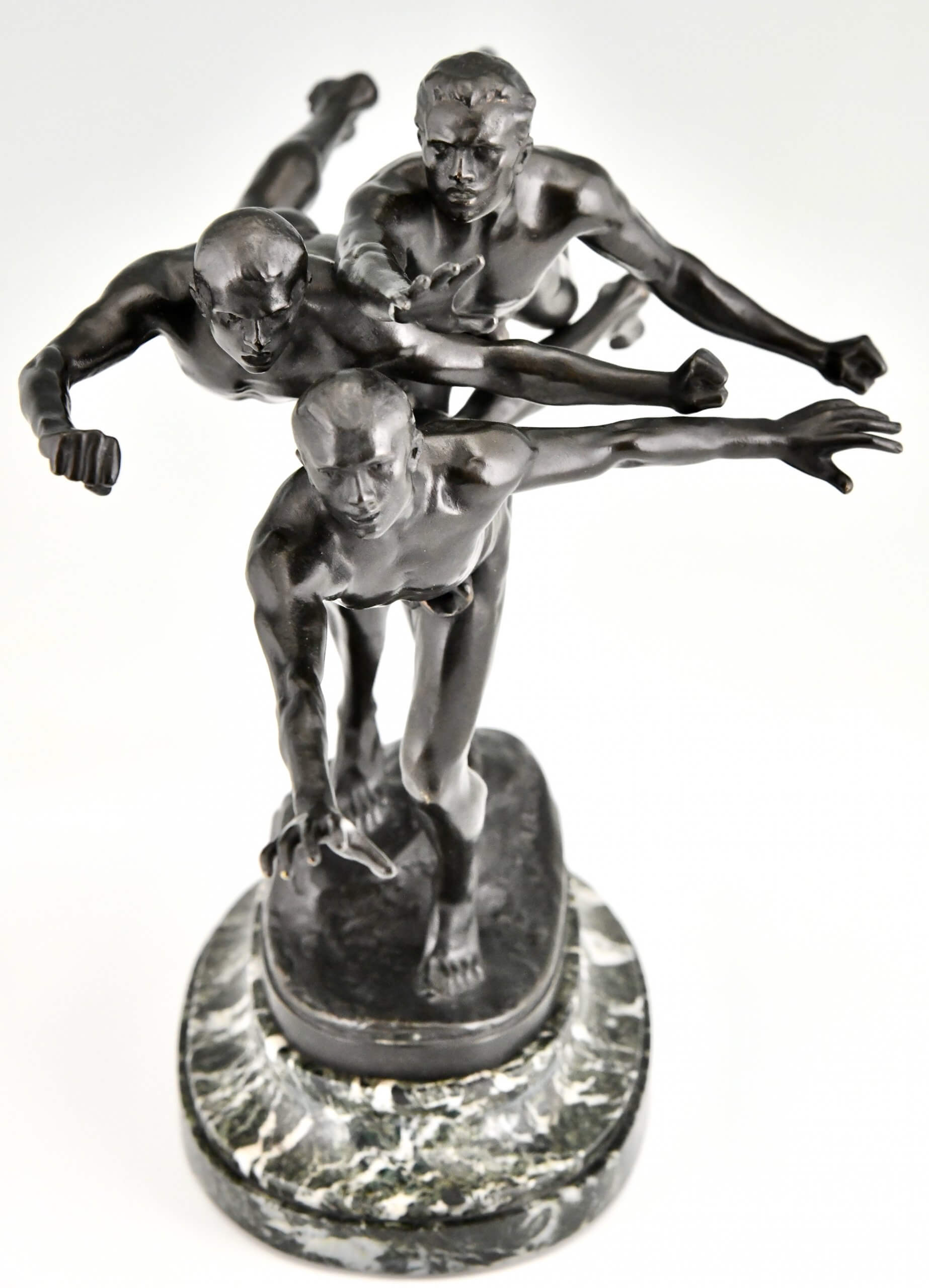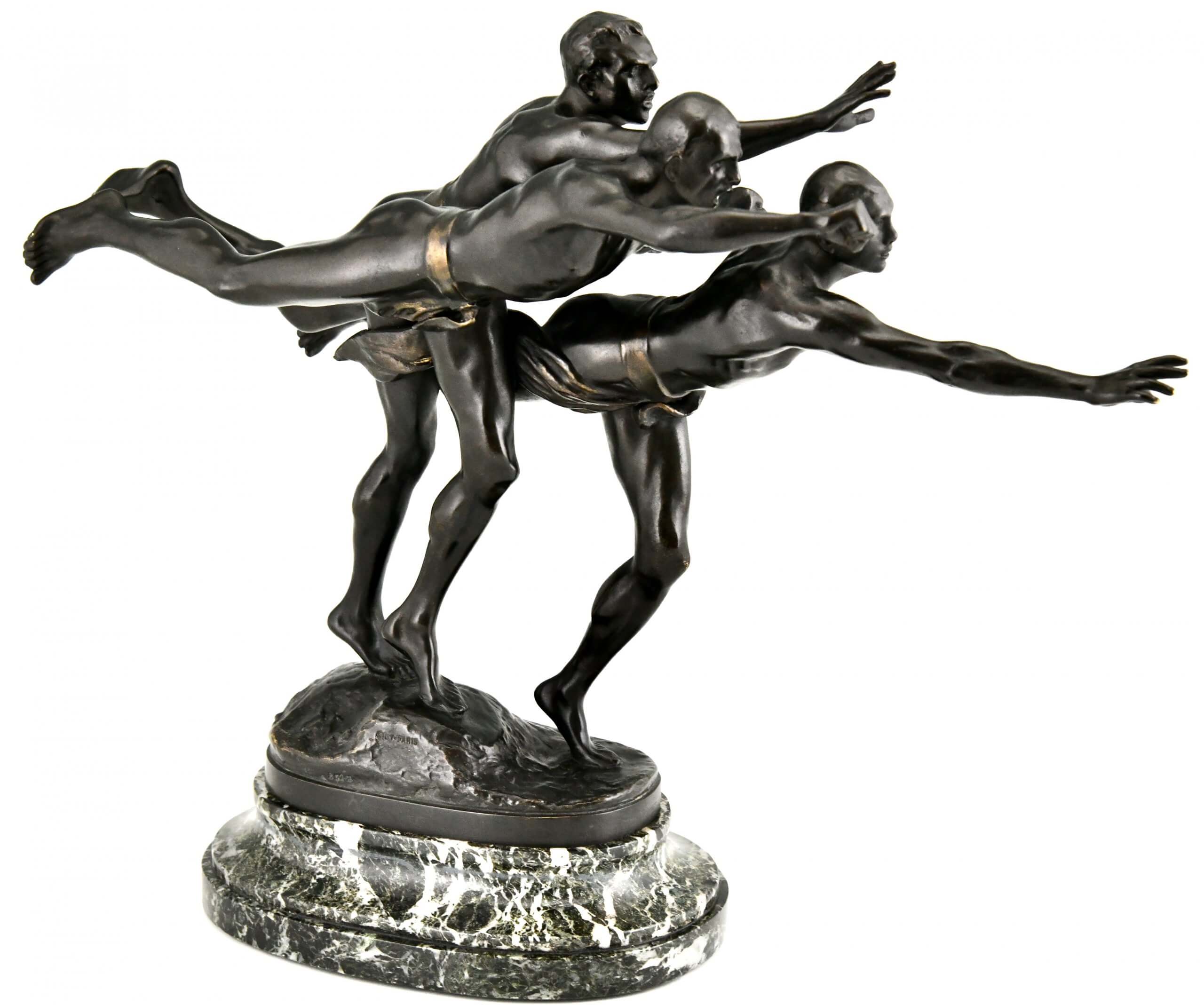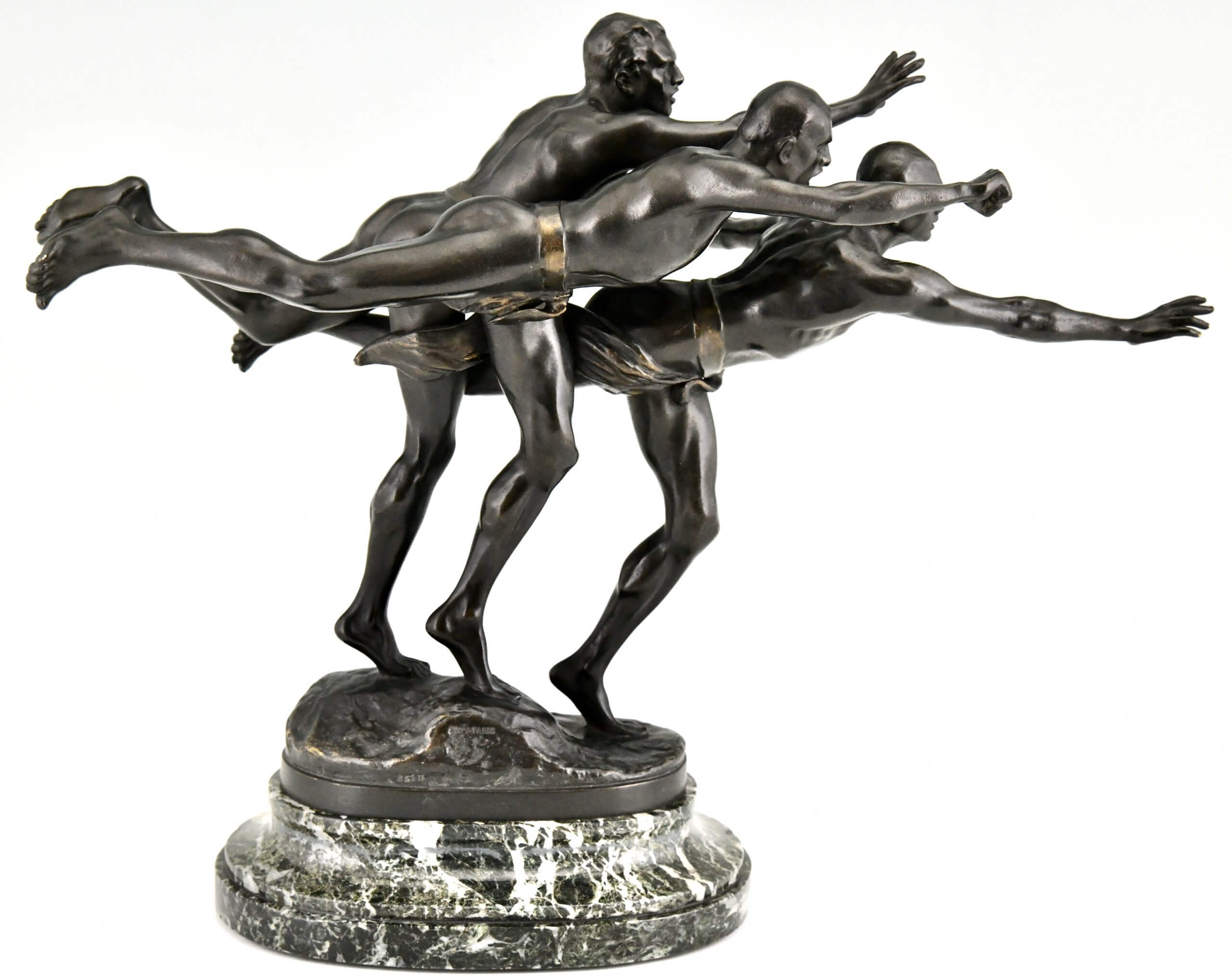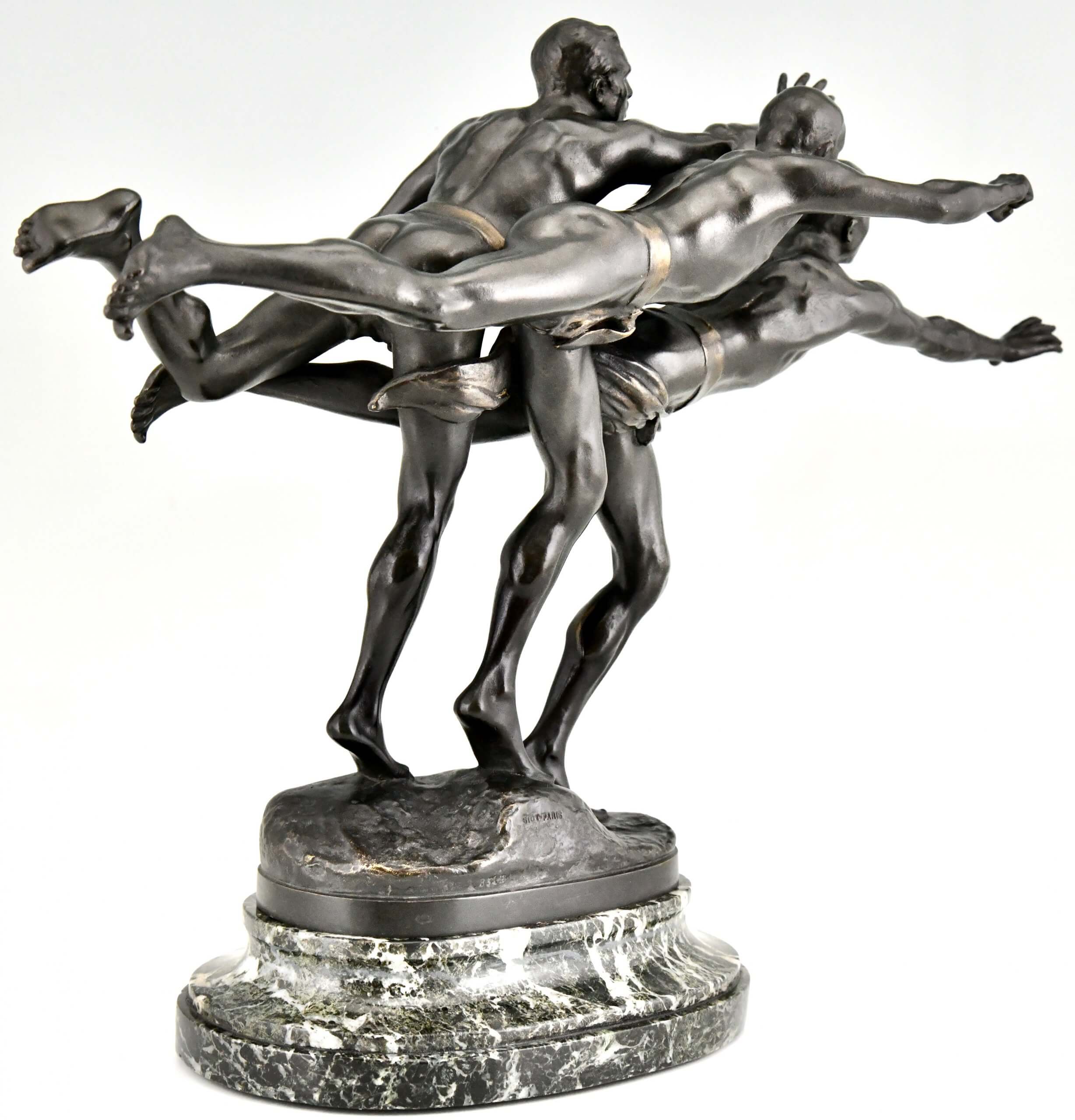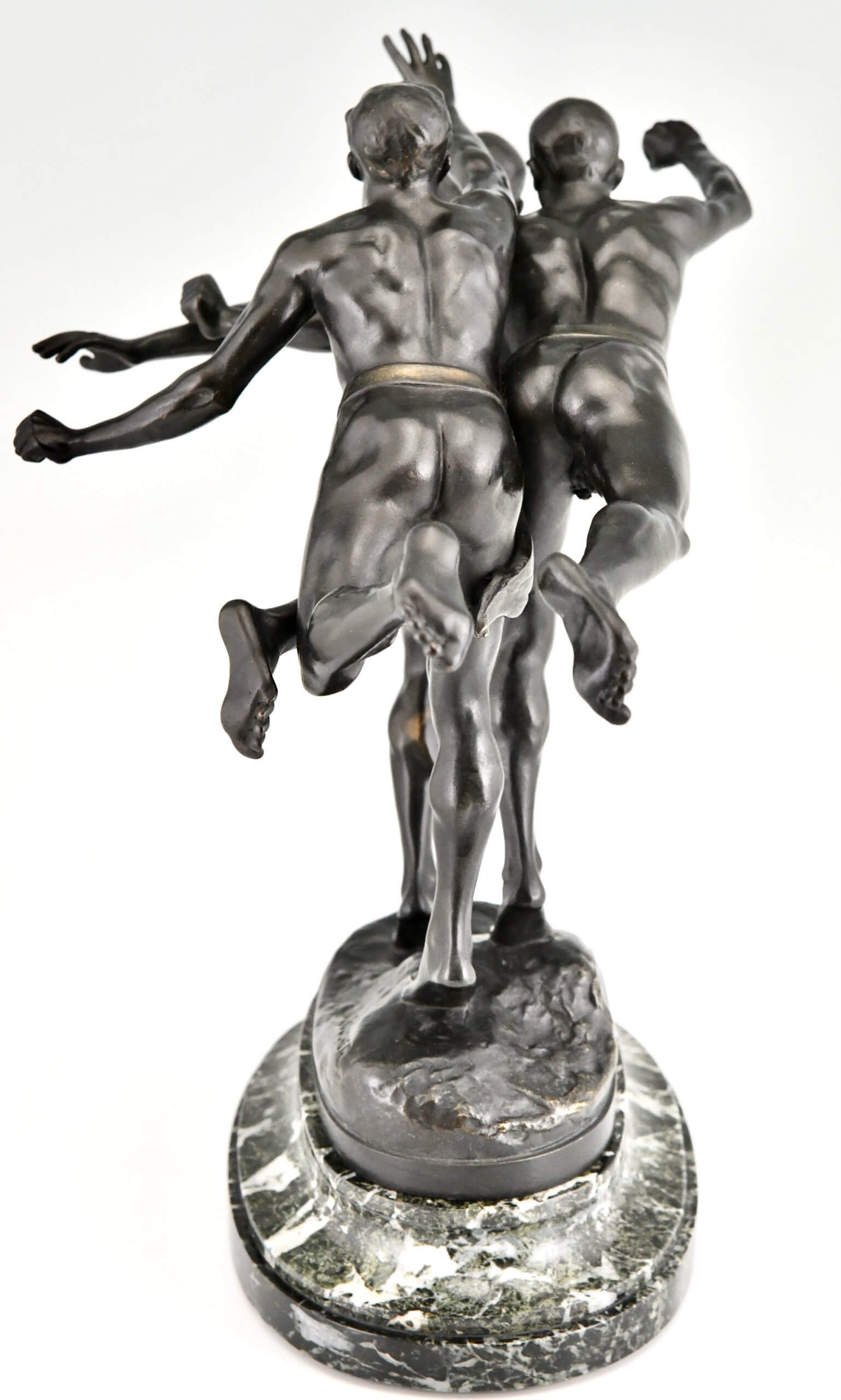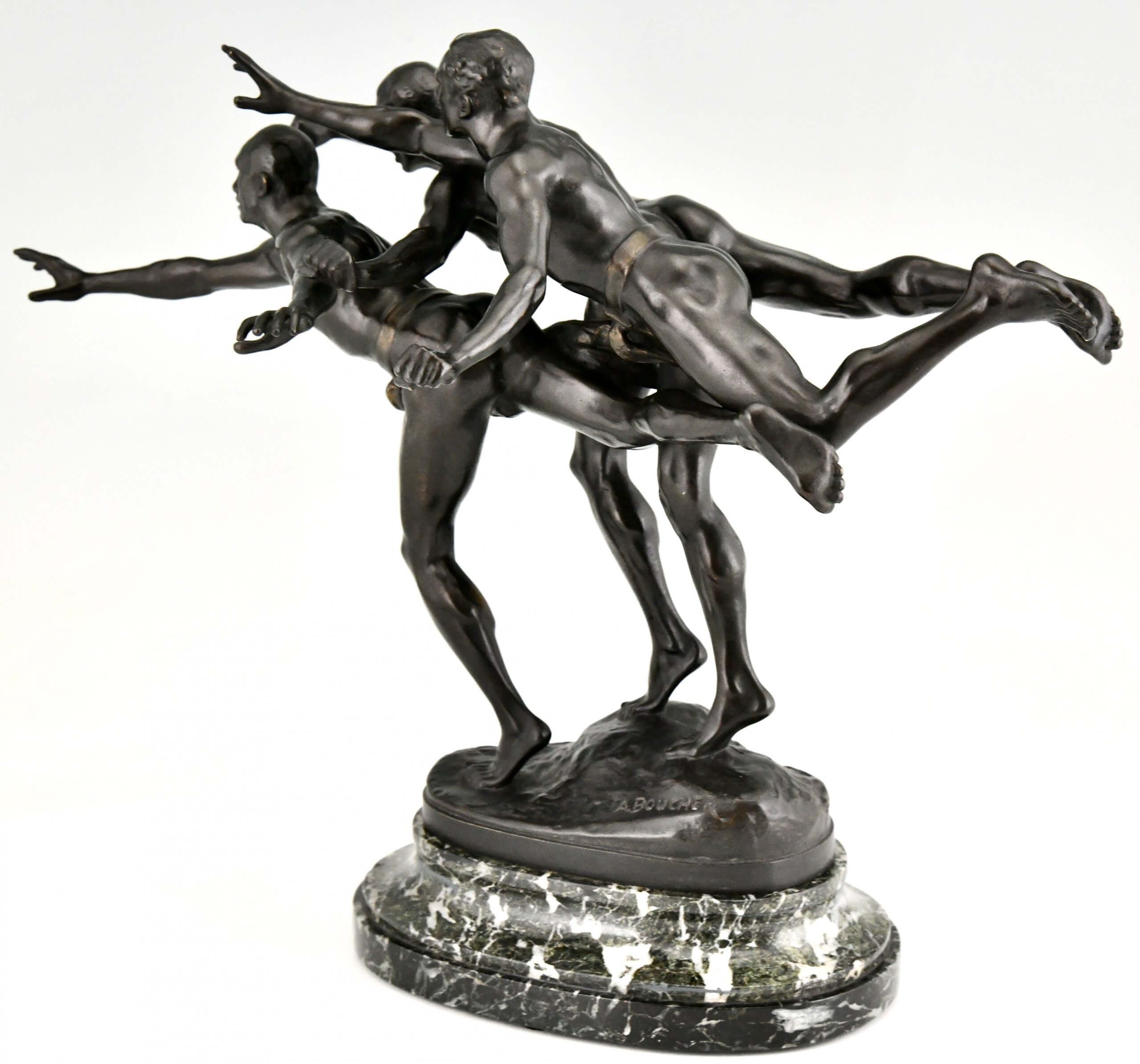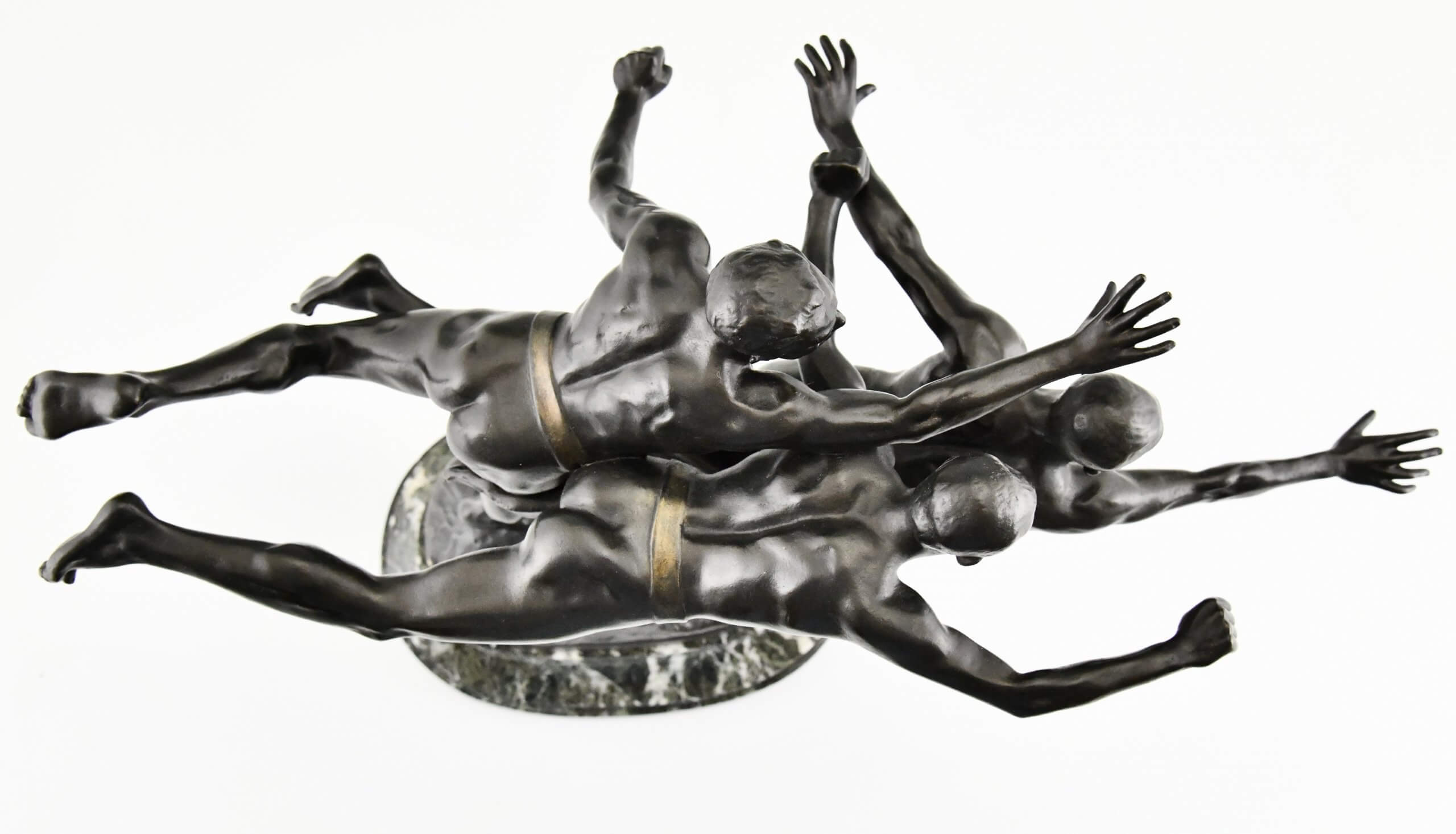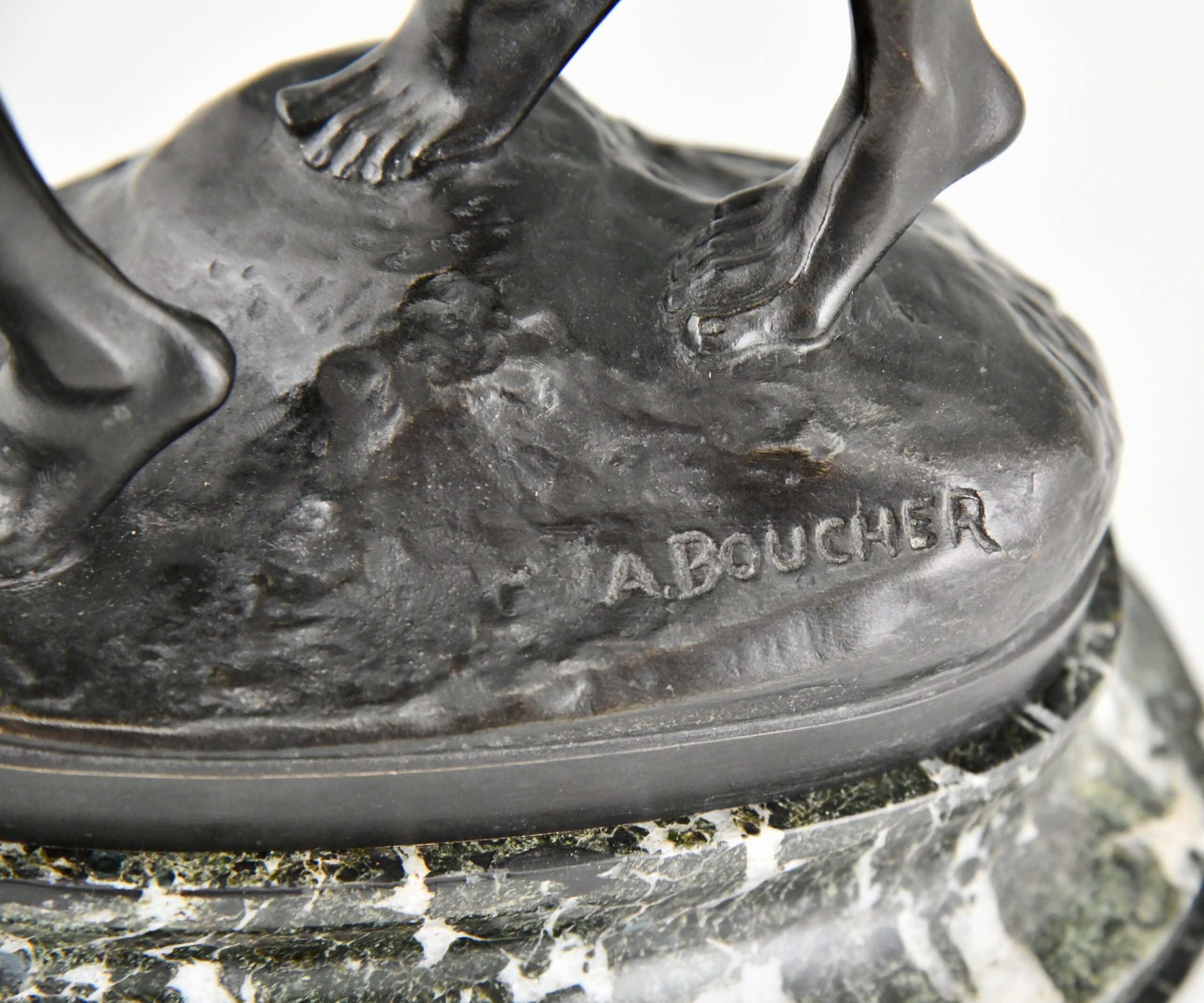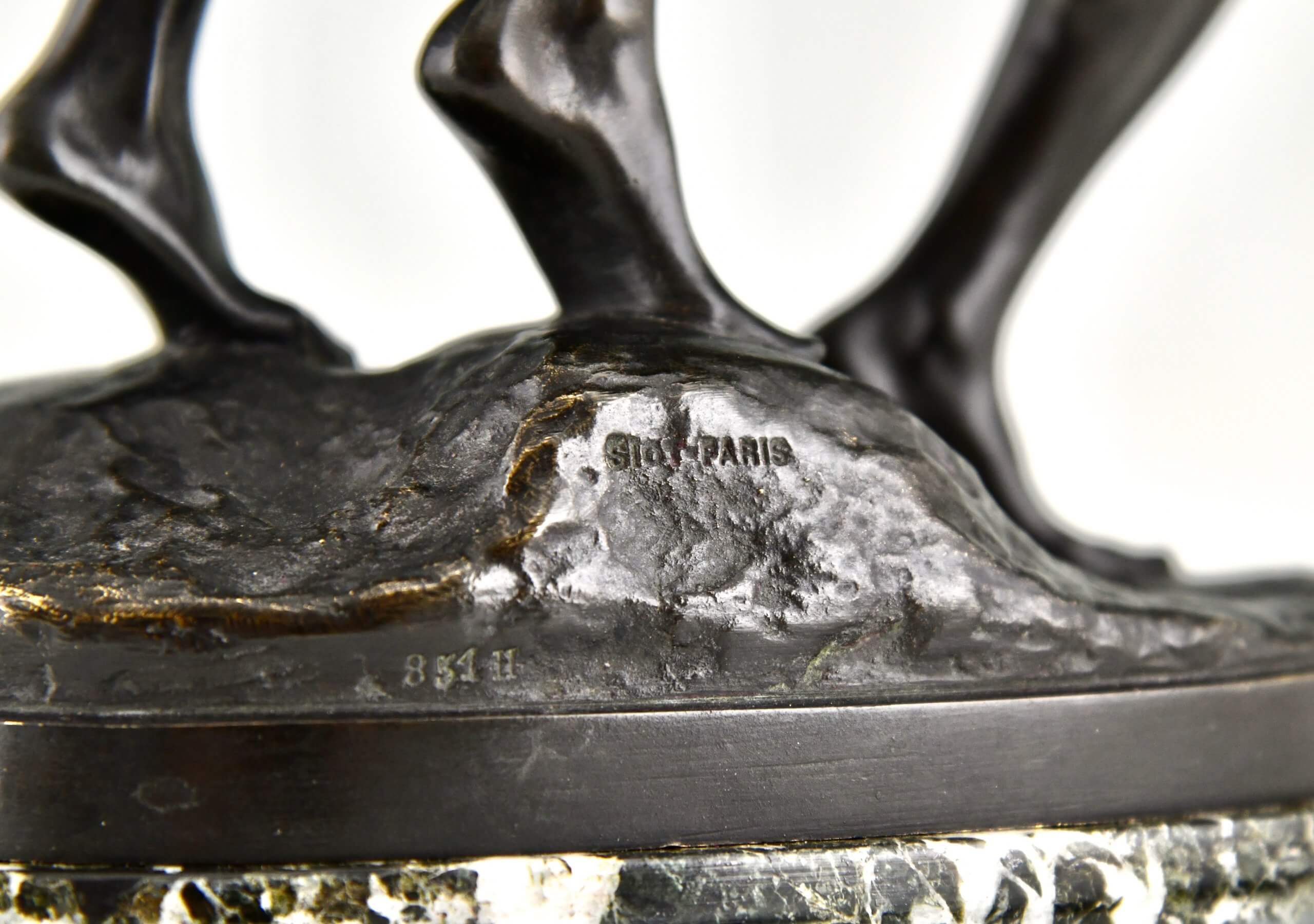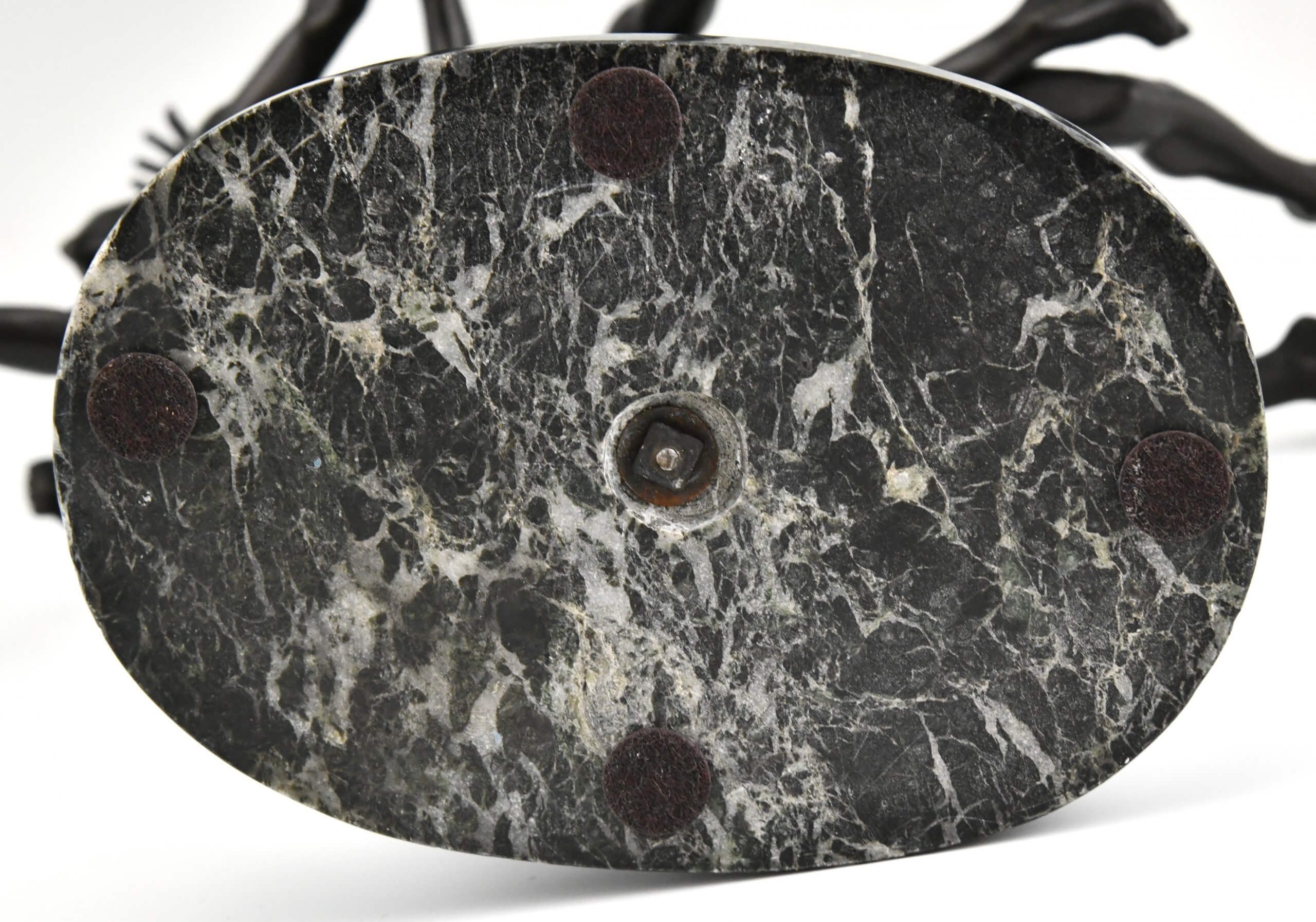 Au But, Antique bronze sculpture of 3 nude runners
€

5 400,00
Au But, Antique bronze sculpture of 3 nude runners by Alfred Boucher with the Siot founders' signature.
Patinated bronze on green marble base. France ca. 1890. 
Entitled To the goal, Au but or Les Coureurs. 
Alfred Boucher (France 1850-1934)
The three nude runners are just at the goal and intensely struggling, a most difficult theme executed with the greatest skill.
This bronze is a reduction of the bronze group placed in the Luxembourg gardens in Paris. First shown in the Salon of 1886. Received a fist class medal.