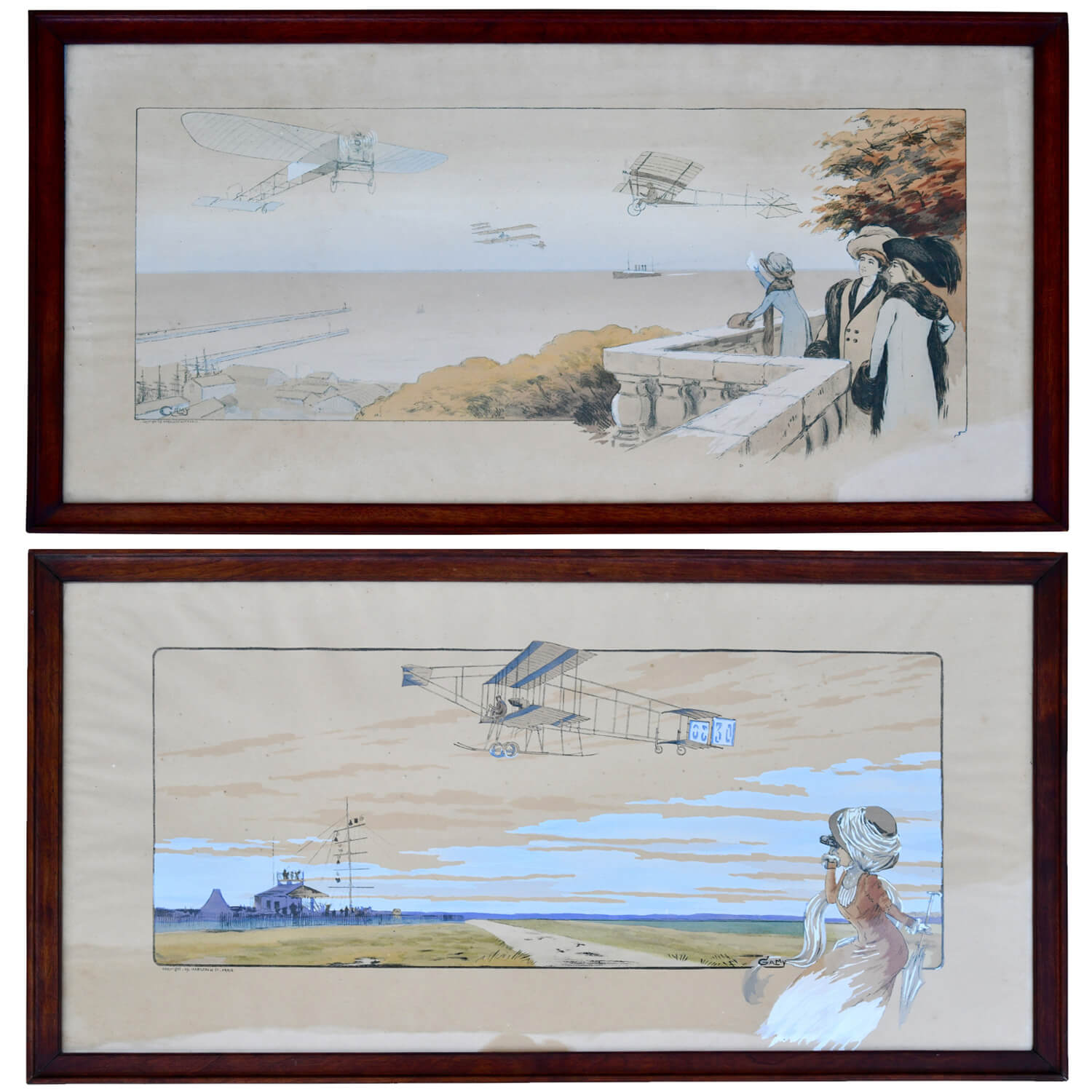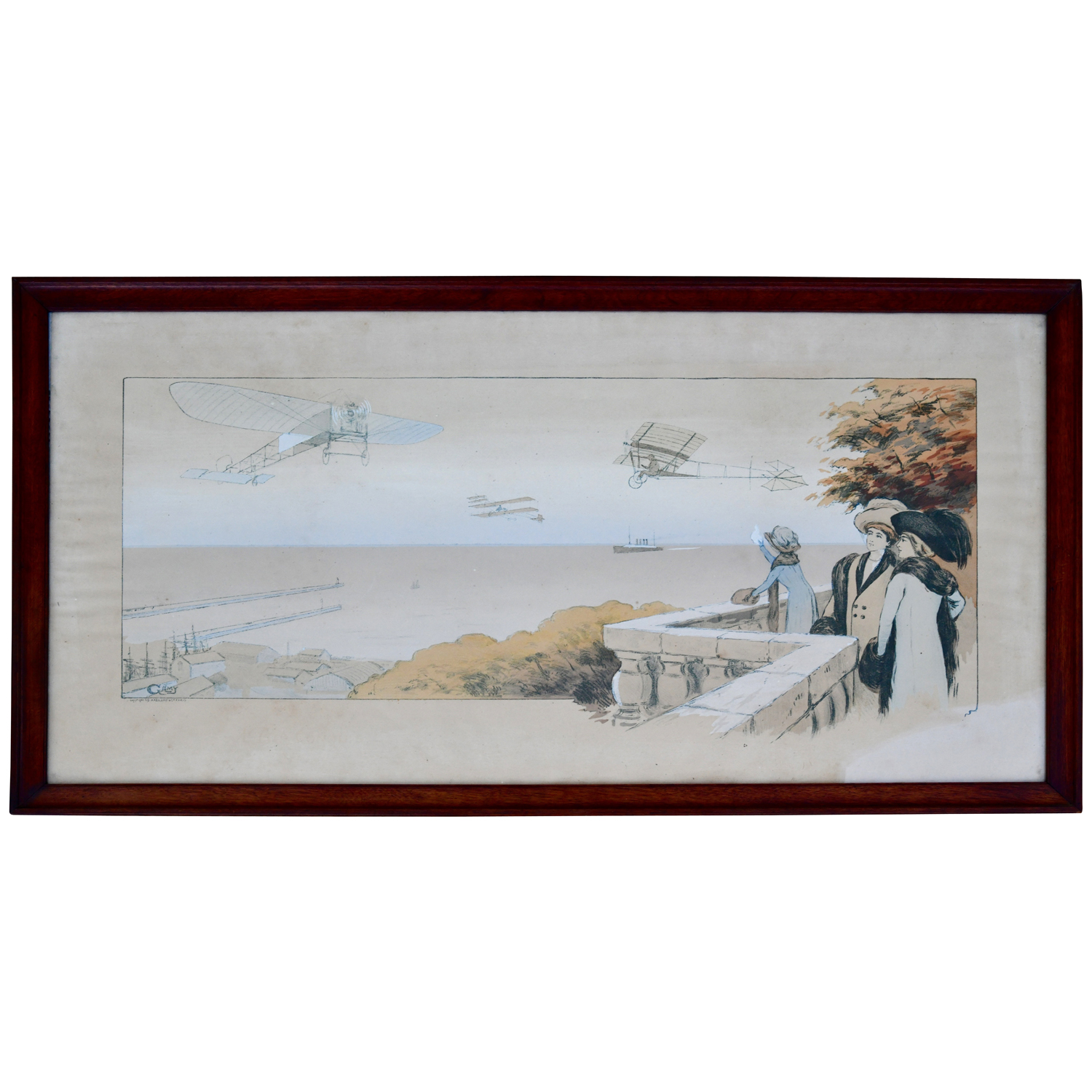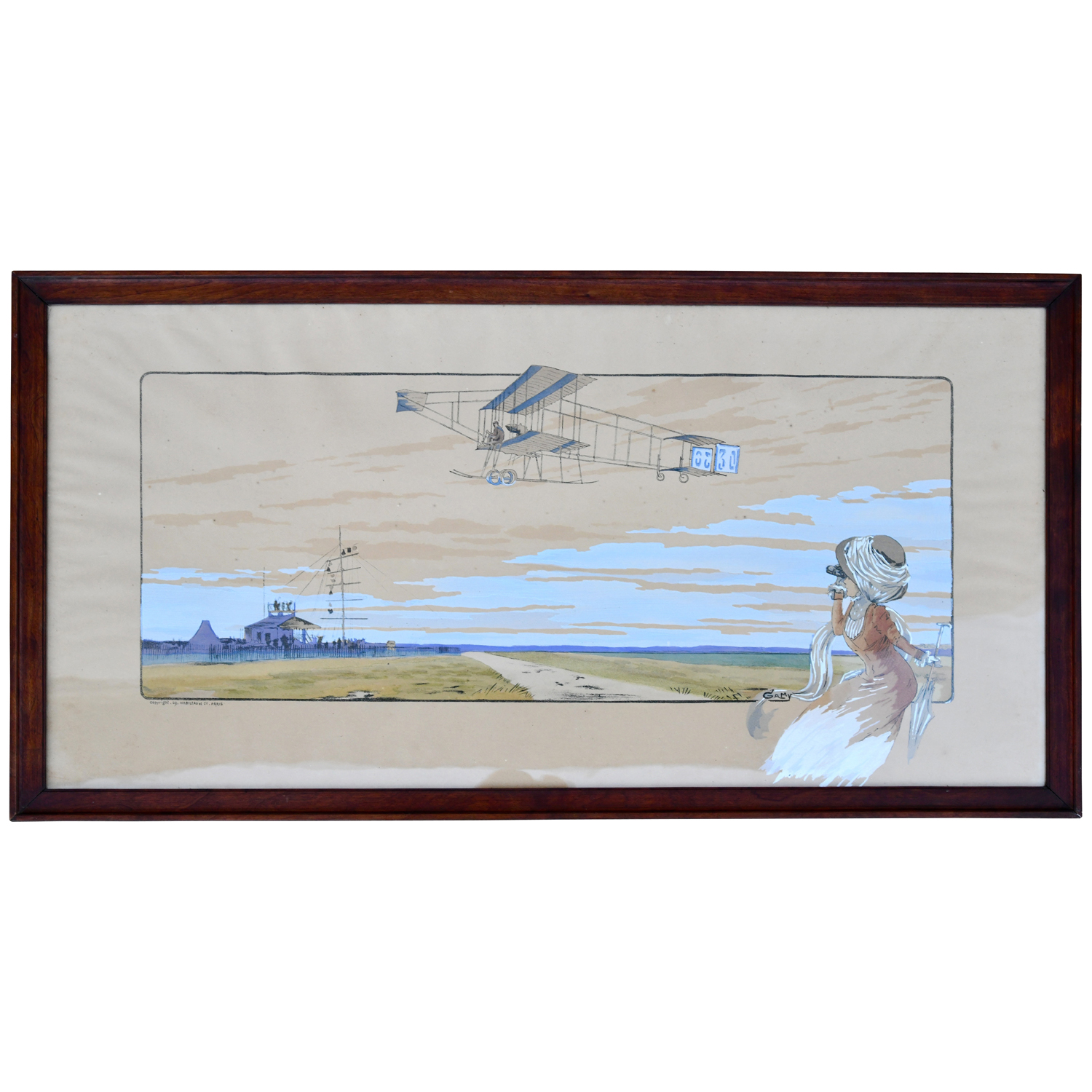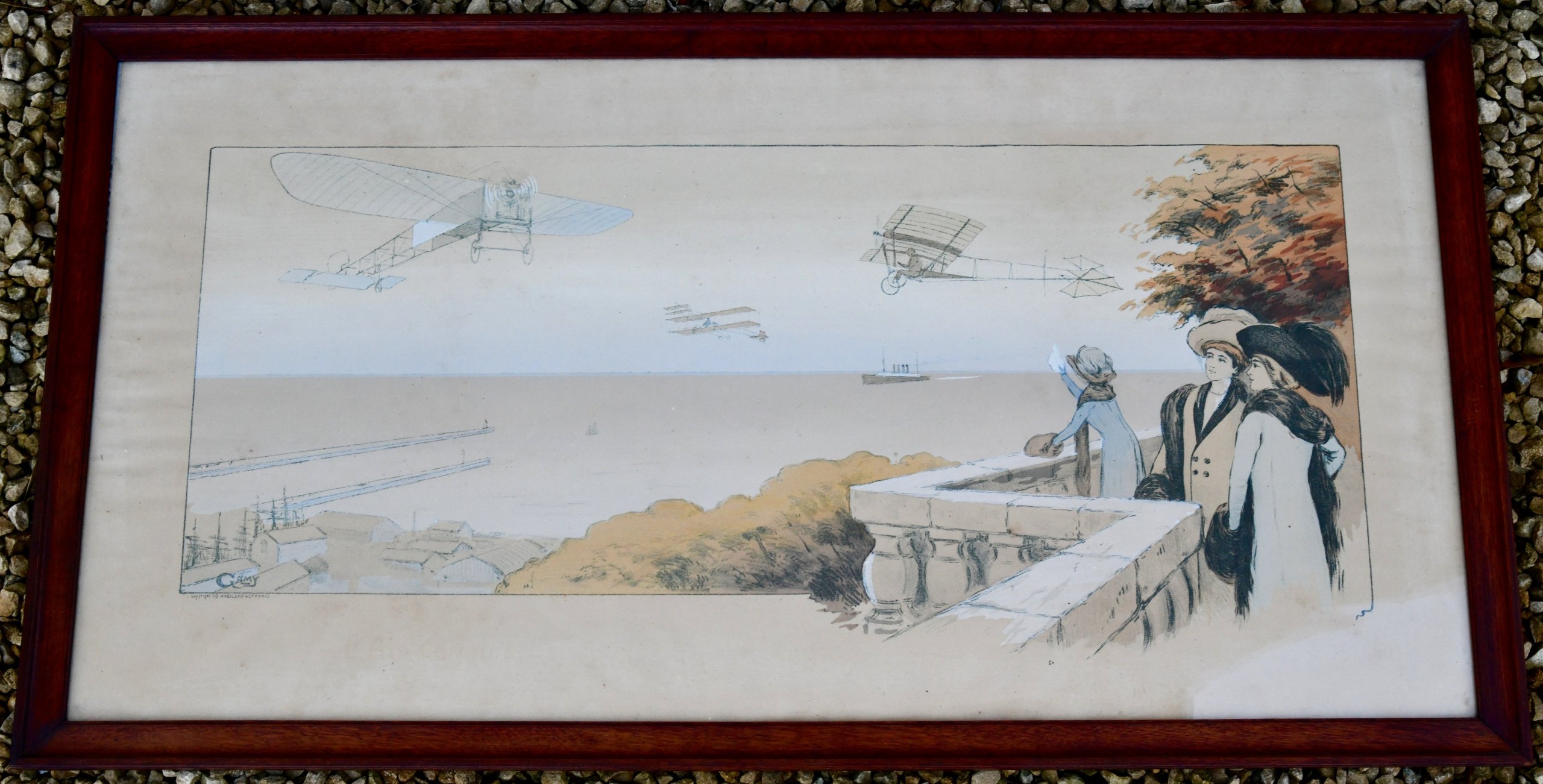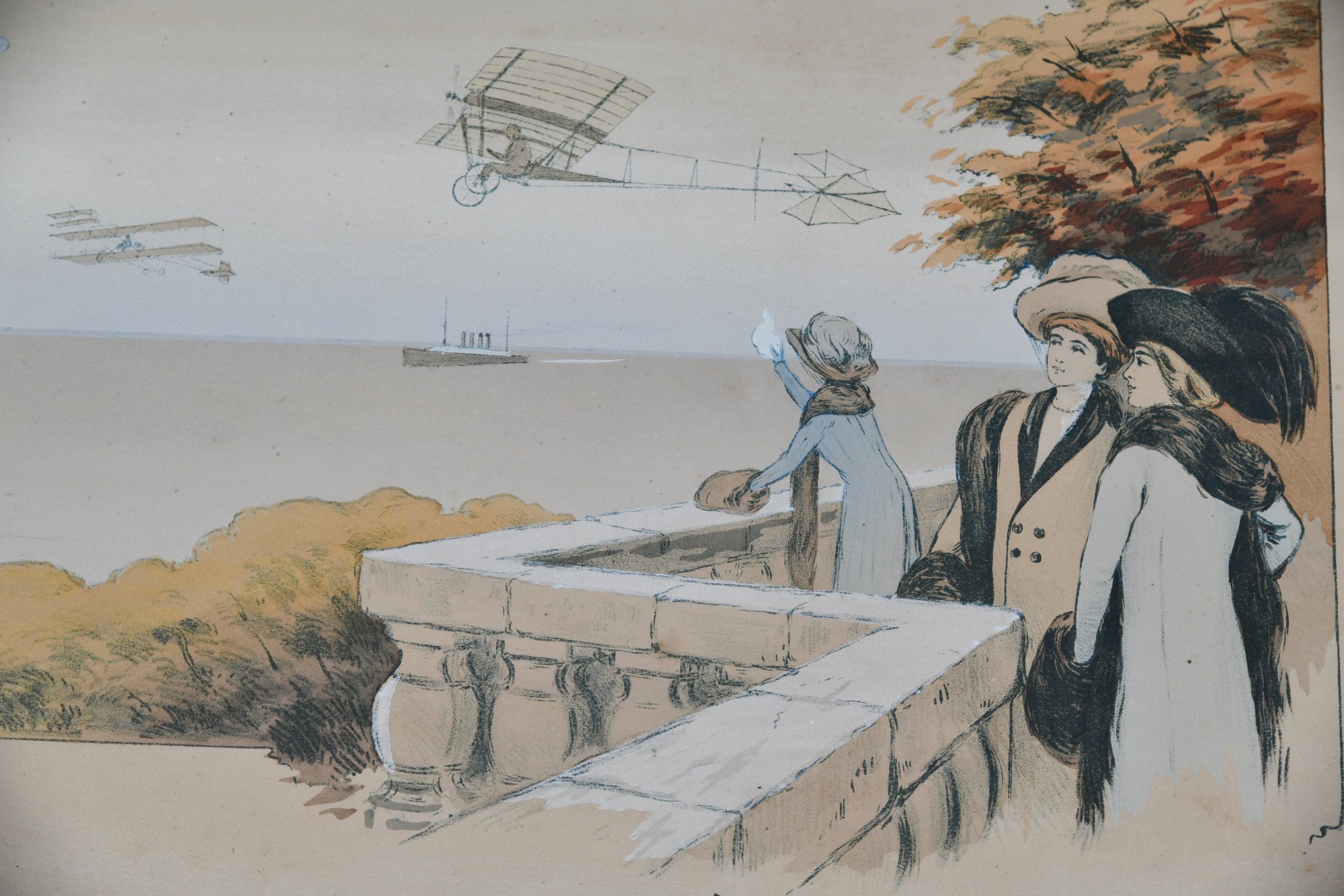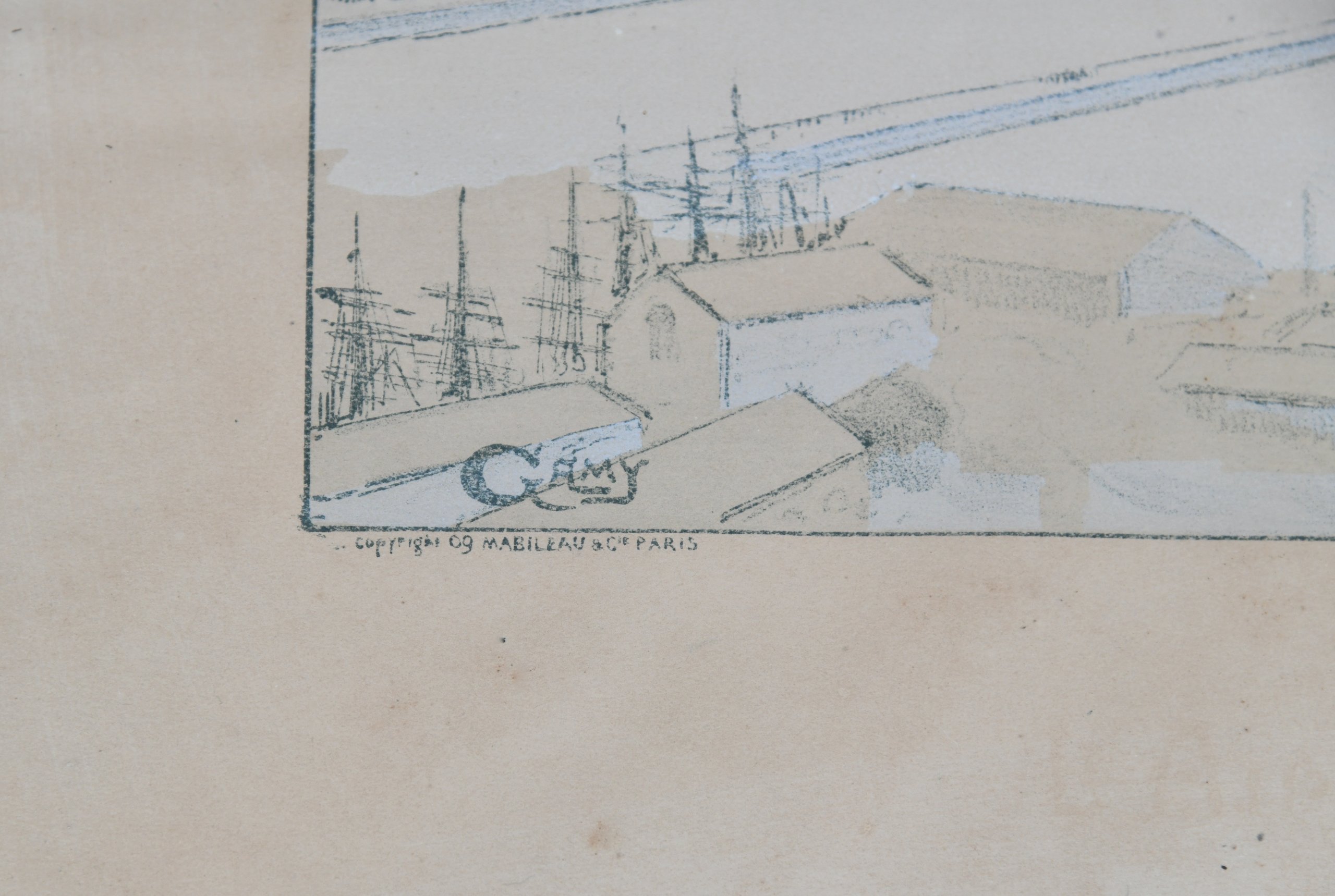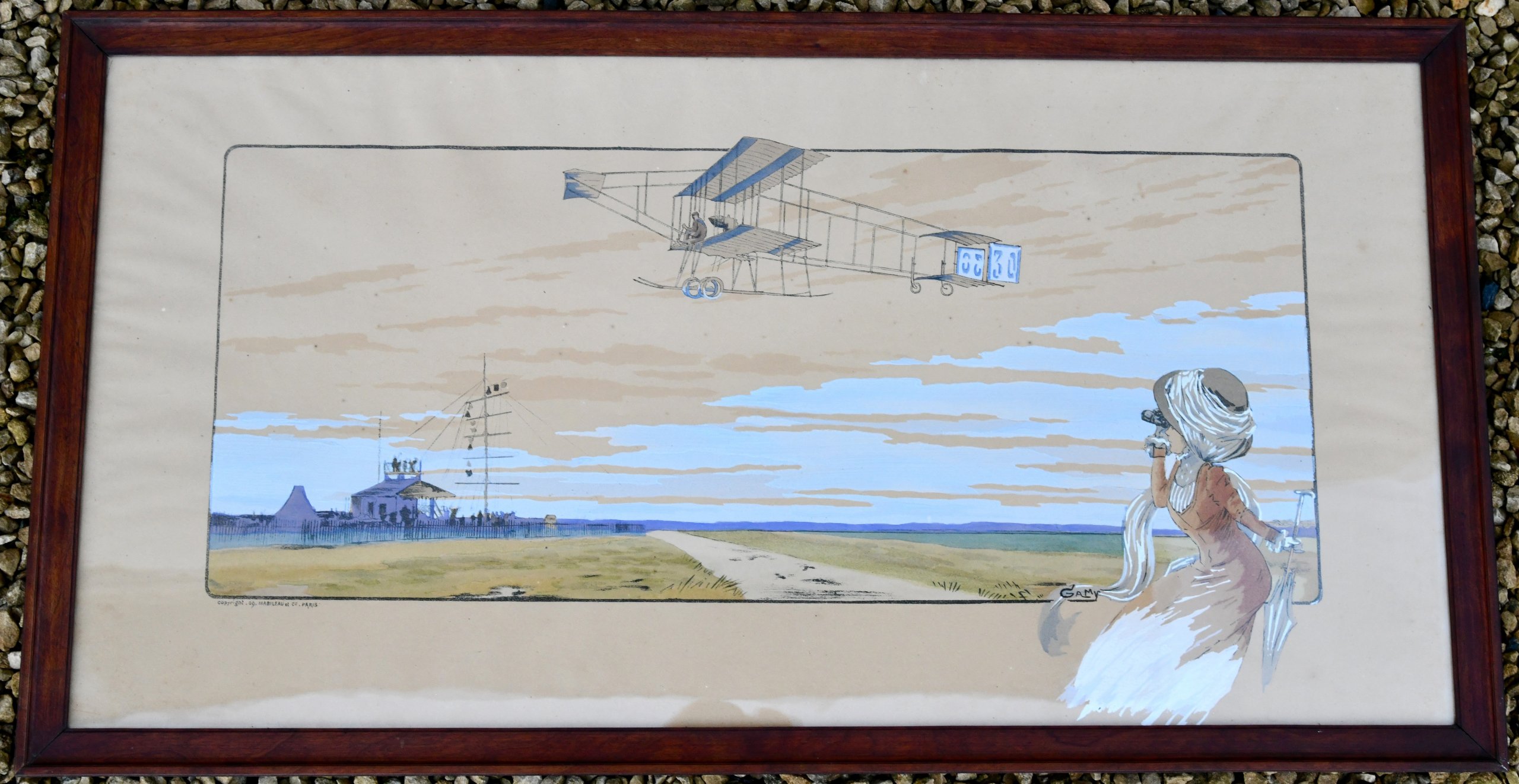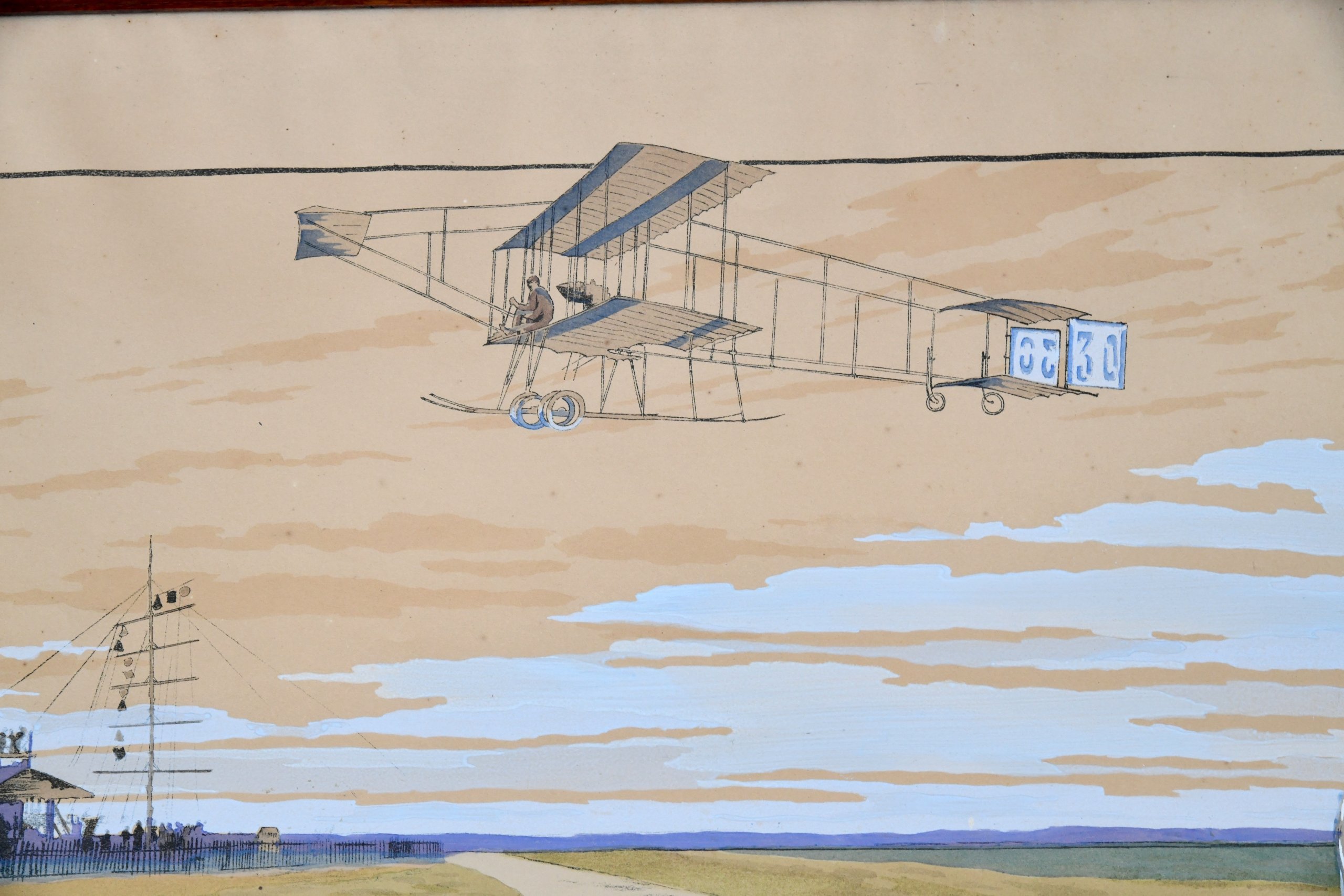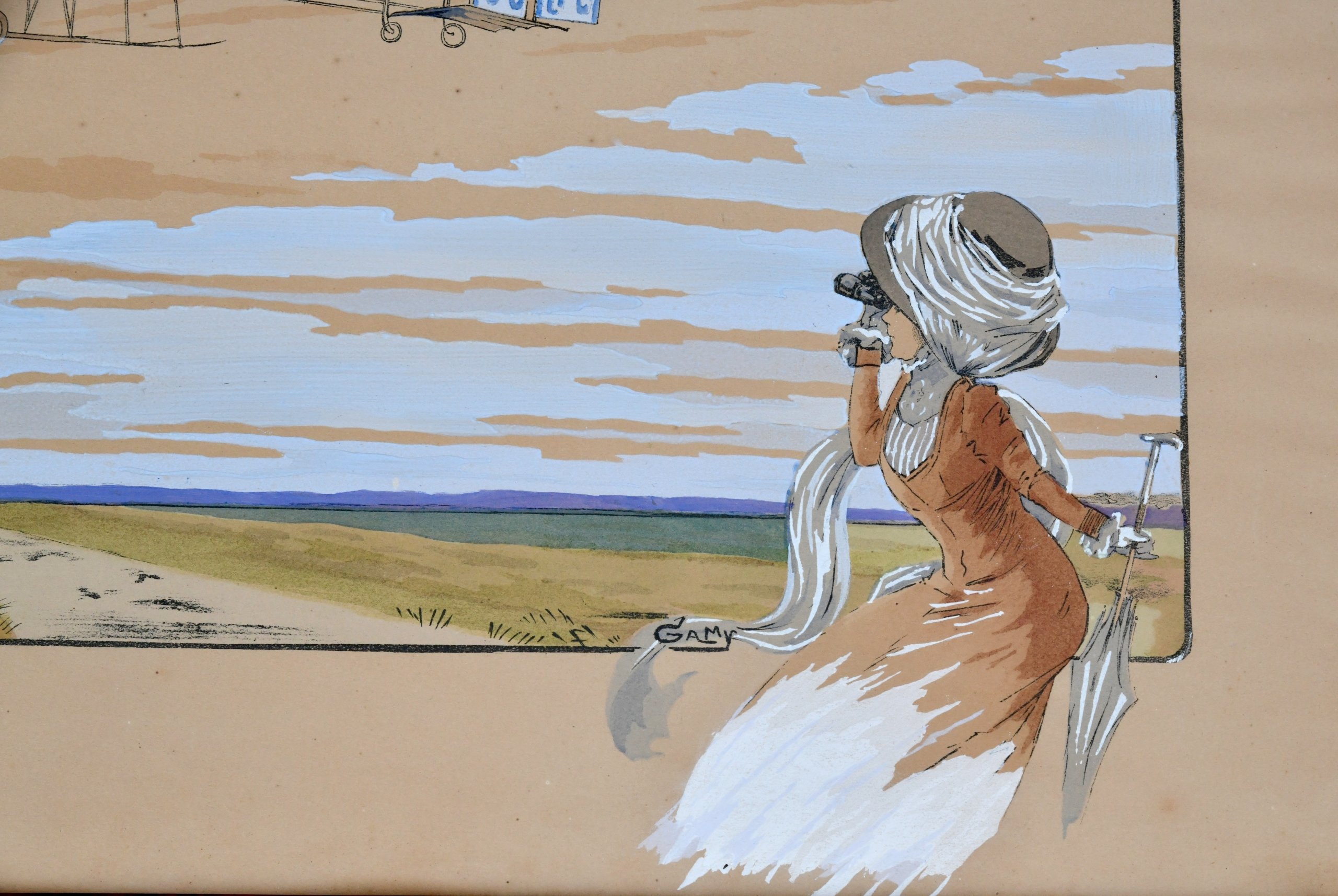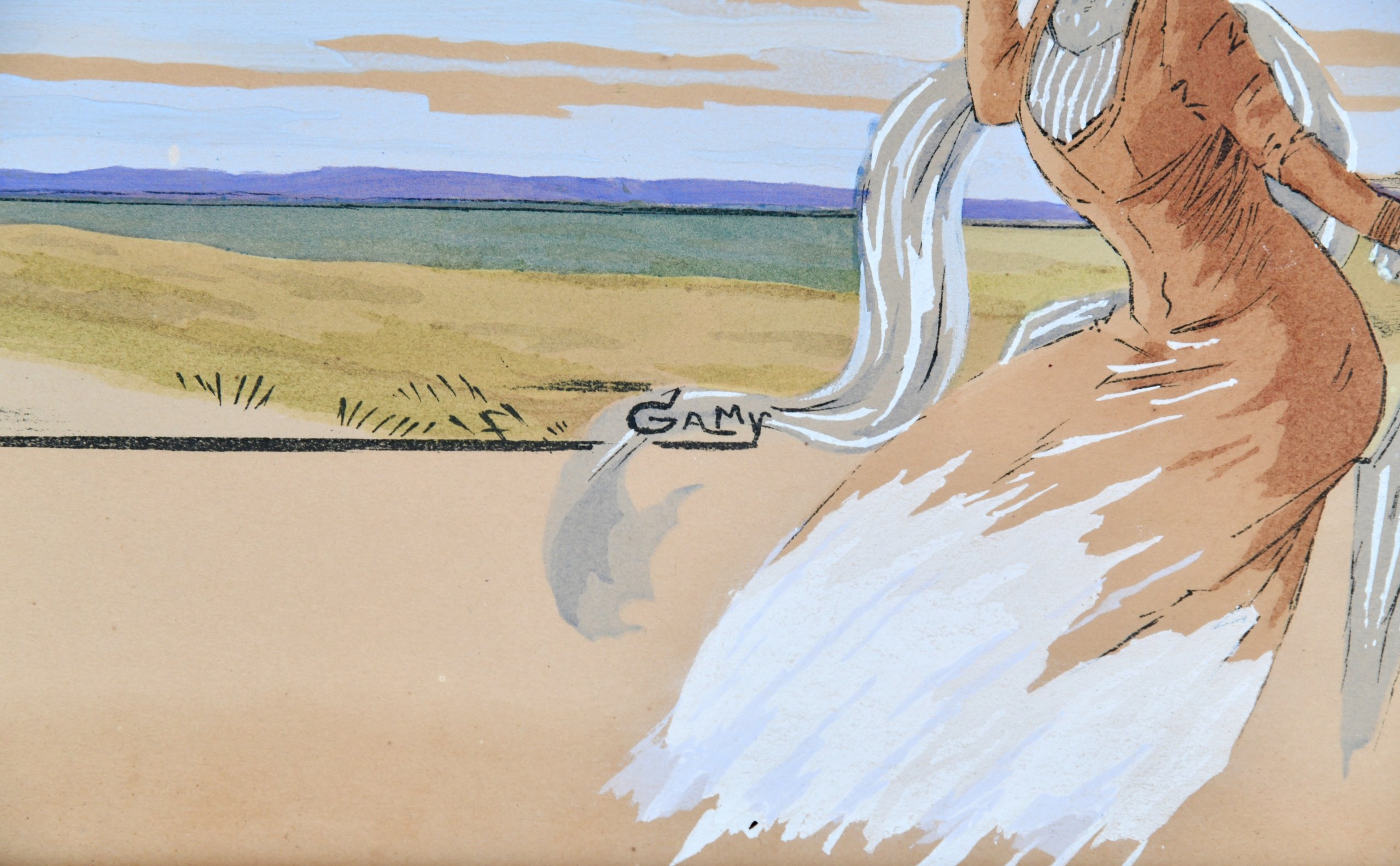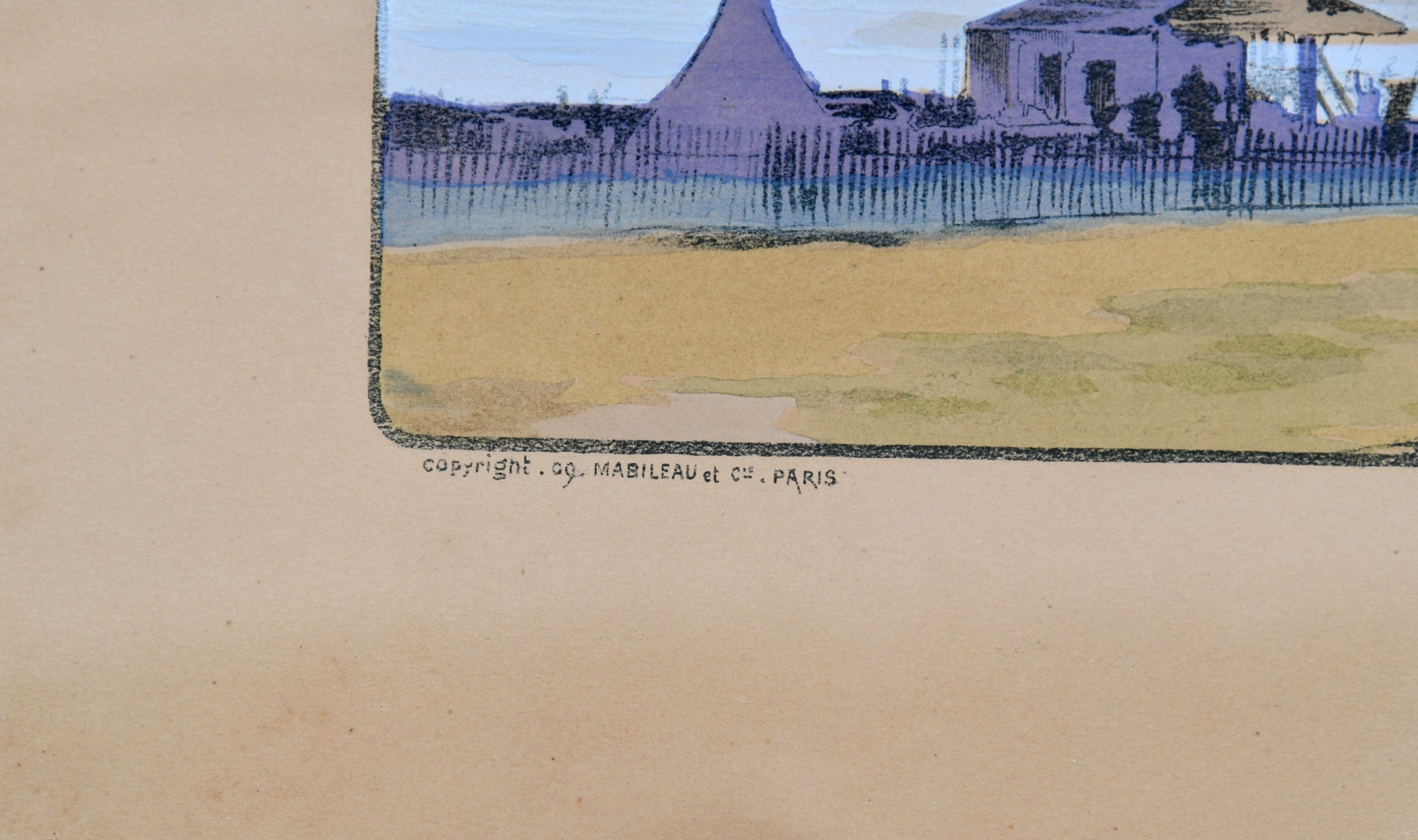 Pair of Art Nouveau lithographs with airplanes
€

1 650,00
Pair of Art Nouveau lithographs with airplanes, boats and spectators by Marguerite Montaut.
France 1883-1936.
Signed Gamy, Mabileau & Co. Paris.
Stone lithographs with gouache hand colored details.
Original glass and frame.  
One of the lithographs is picturing the Grand Prix de Champagne of 1909 with aviator Henri Farman the winner in his biplane with Gnome engine.