SOLD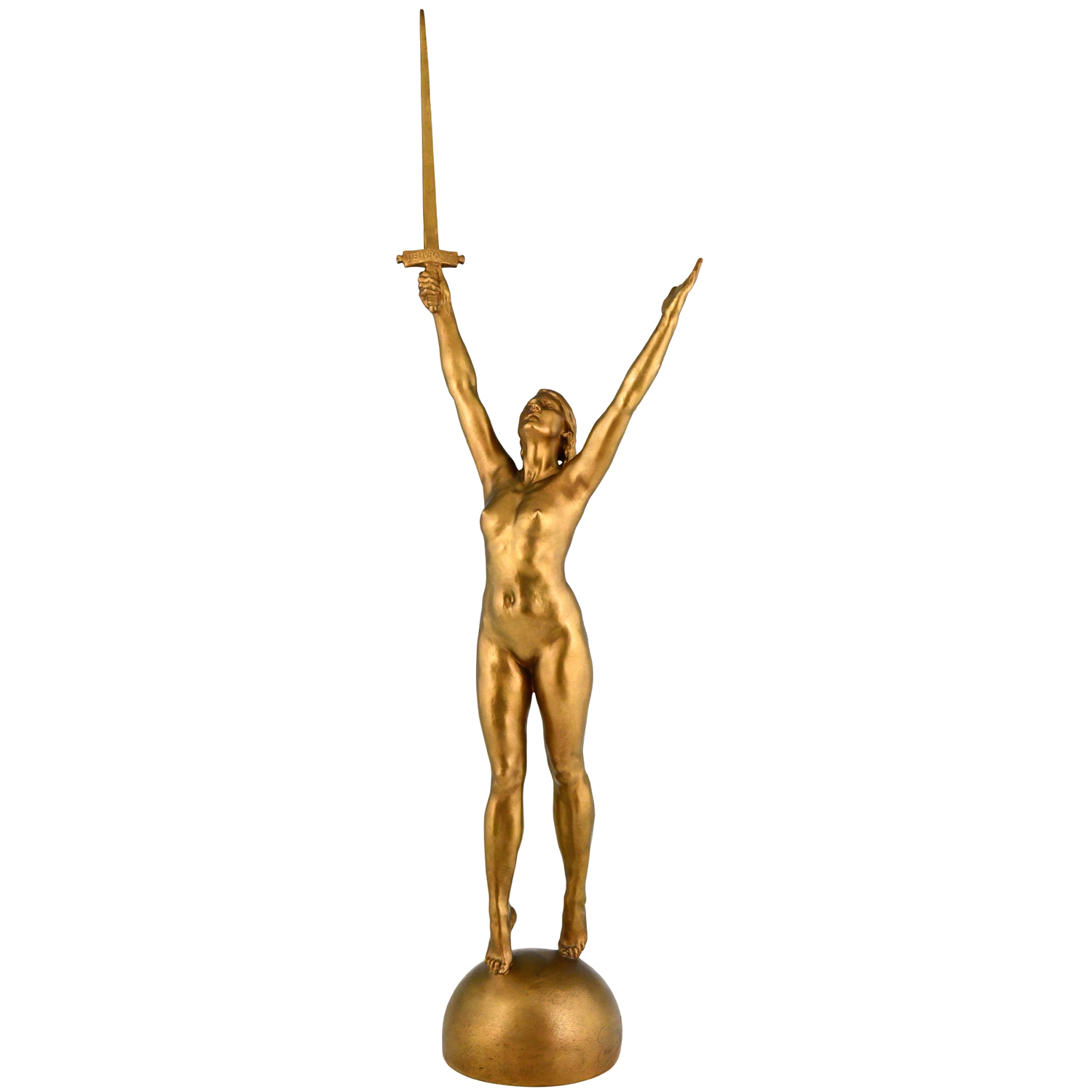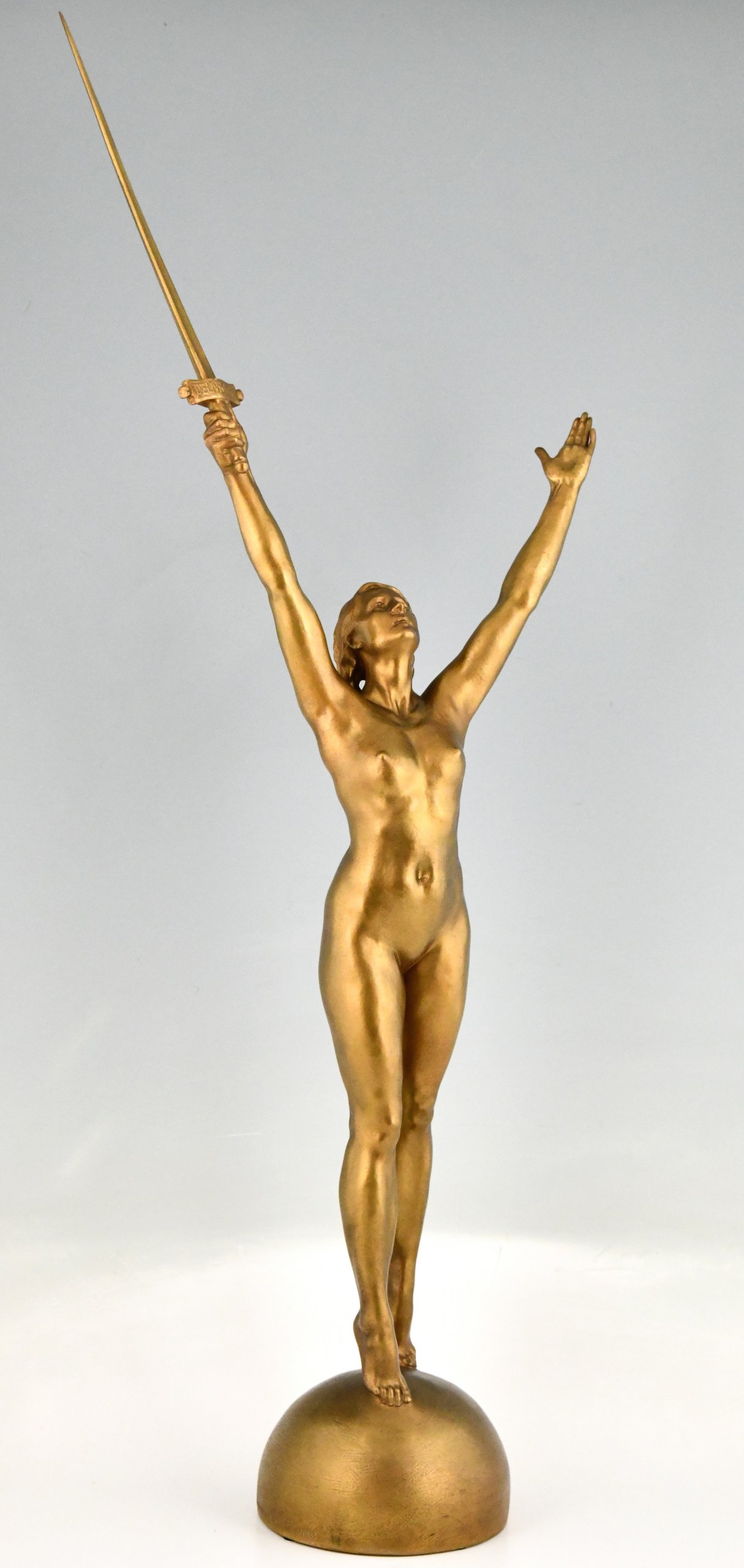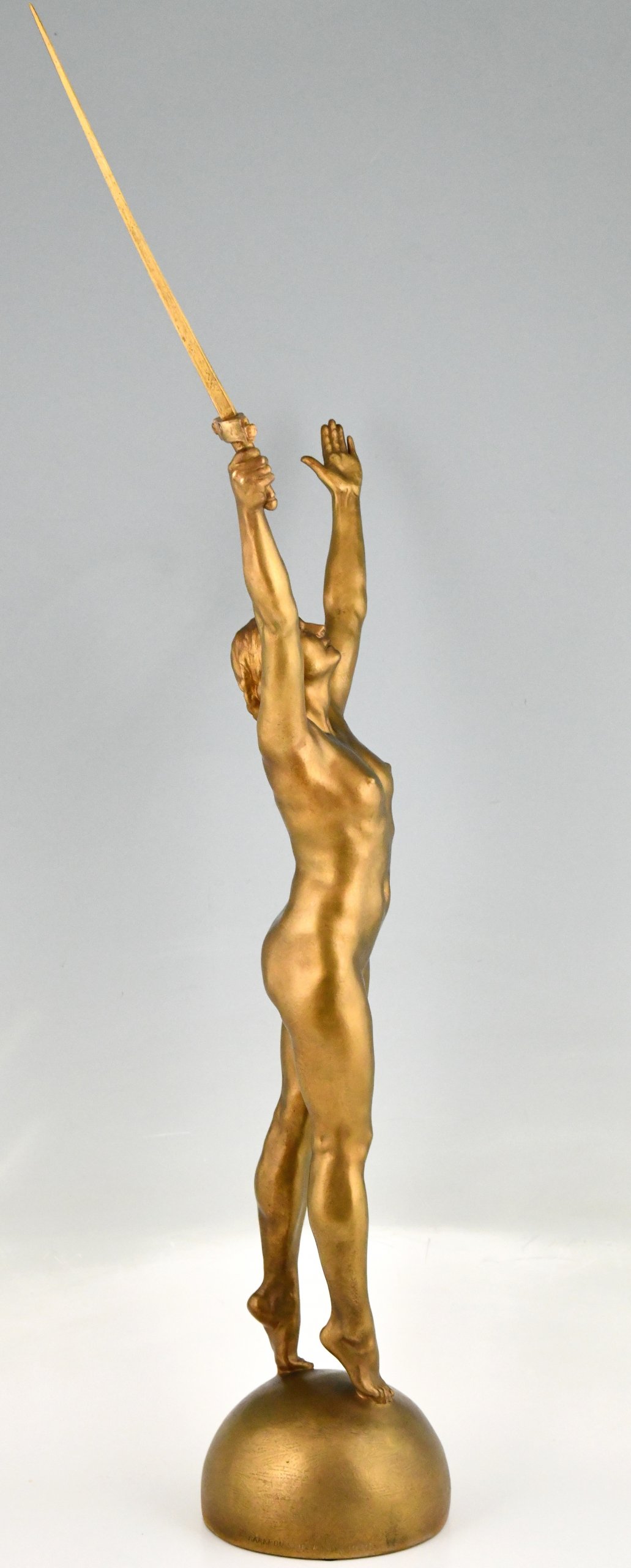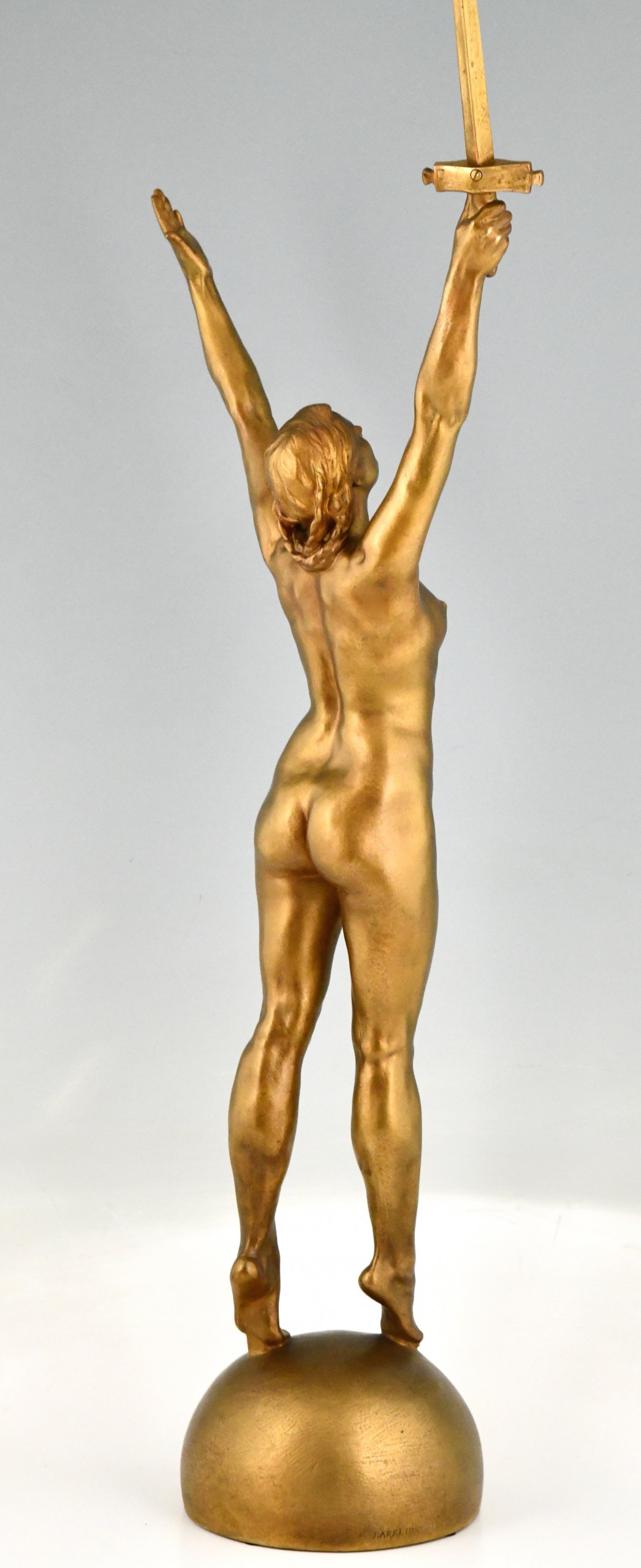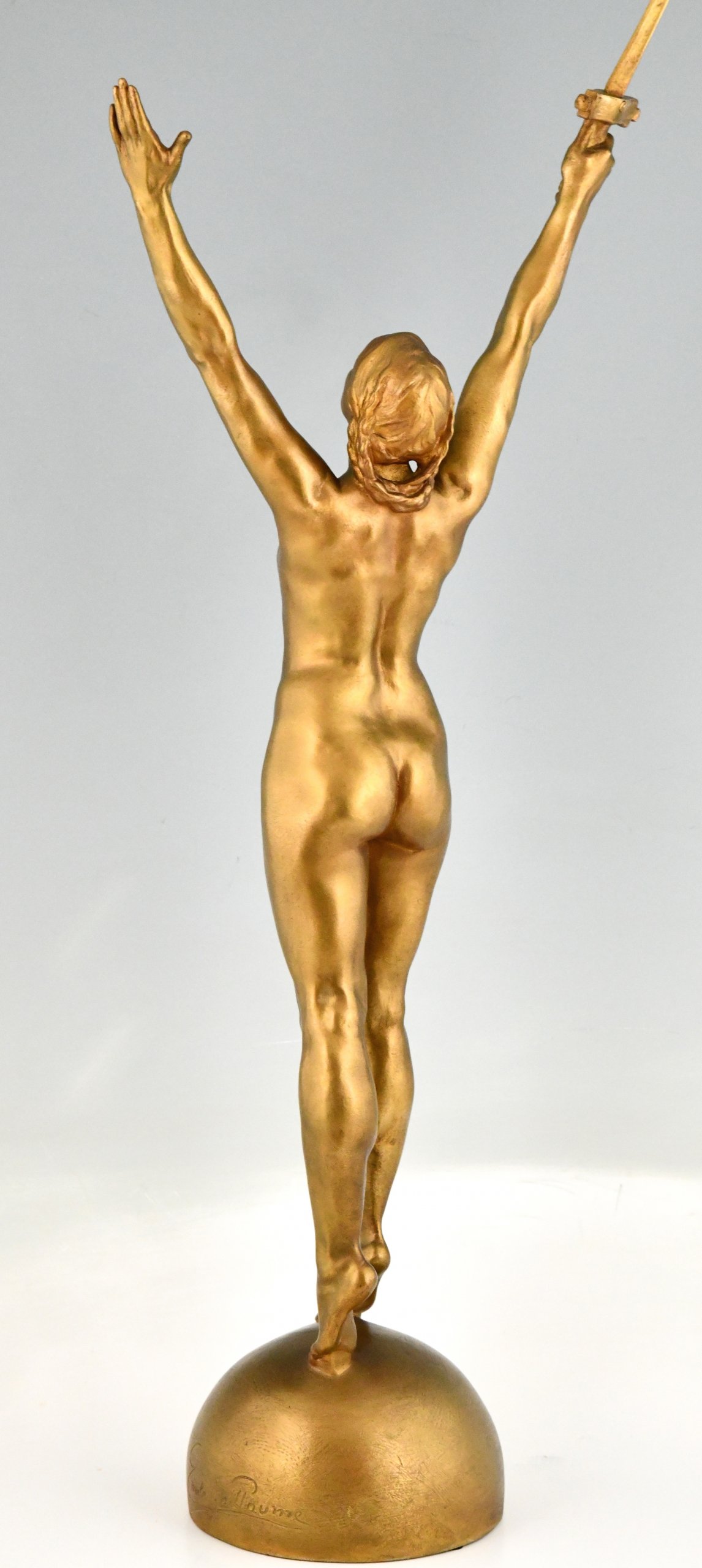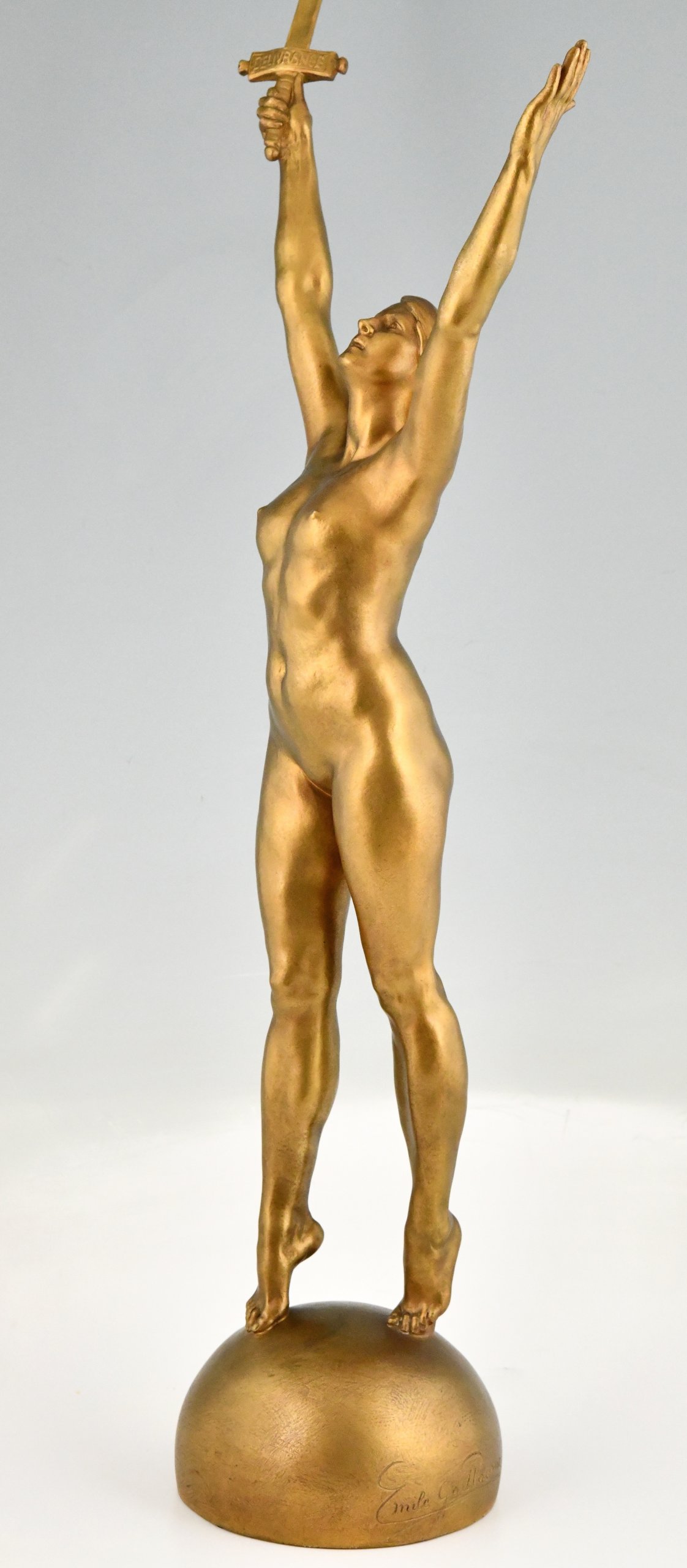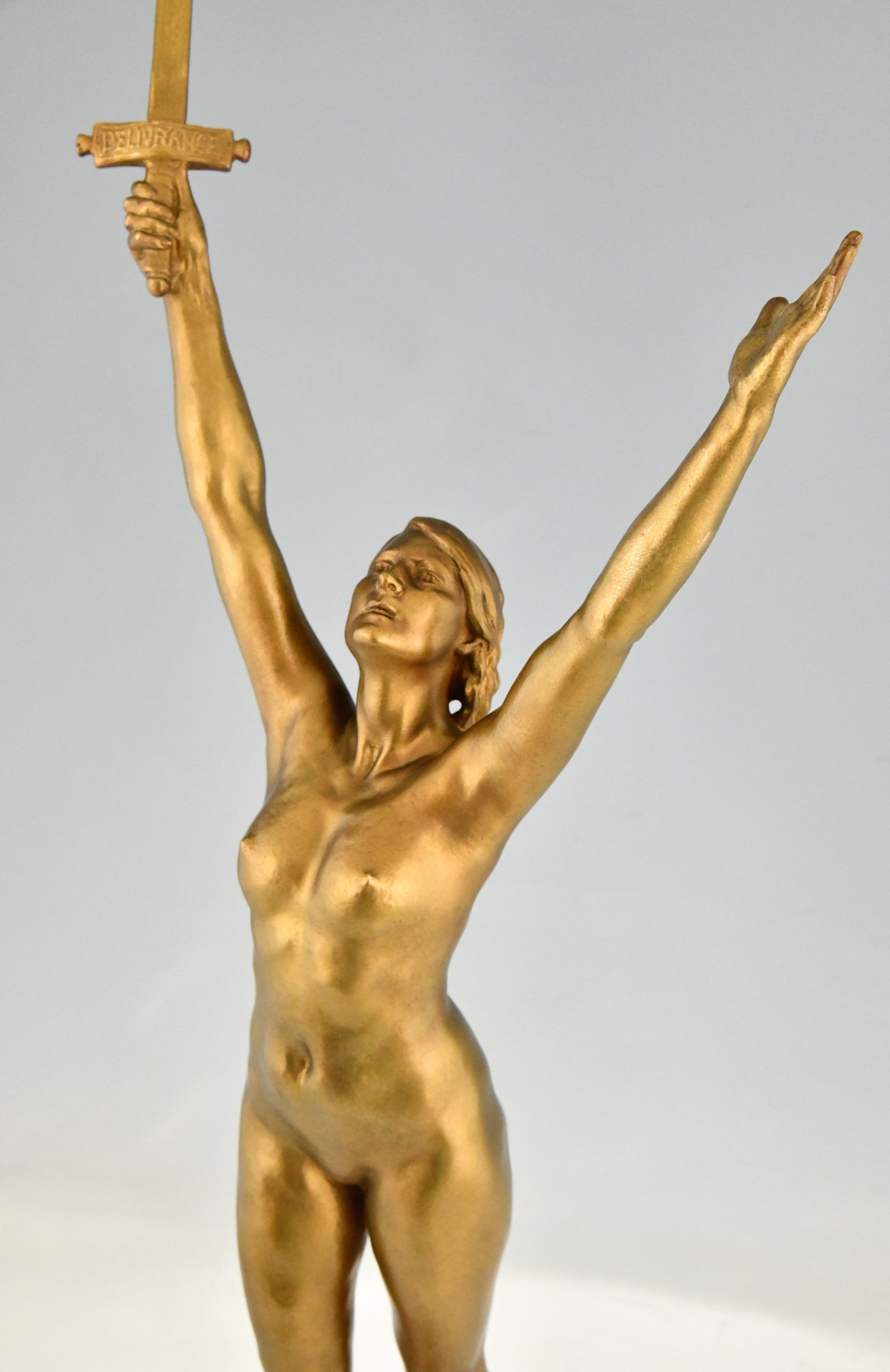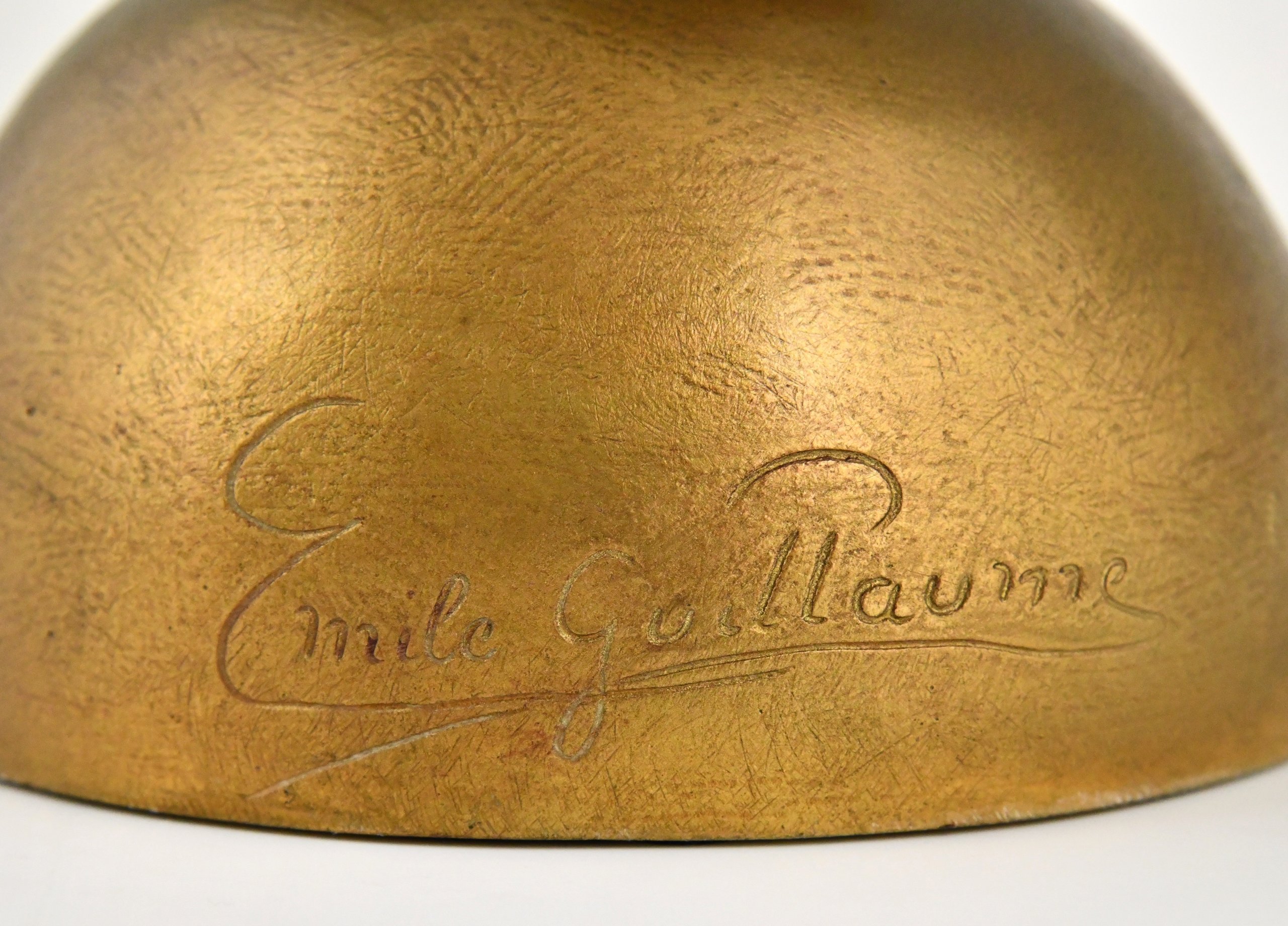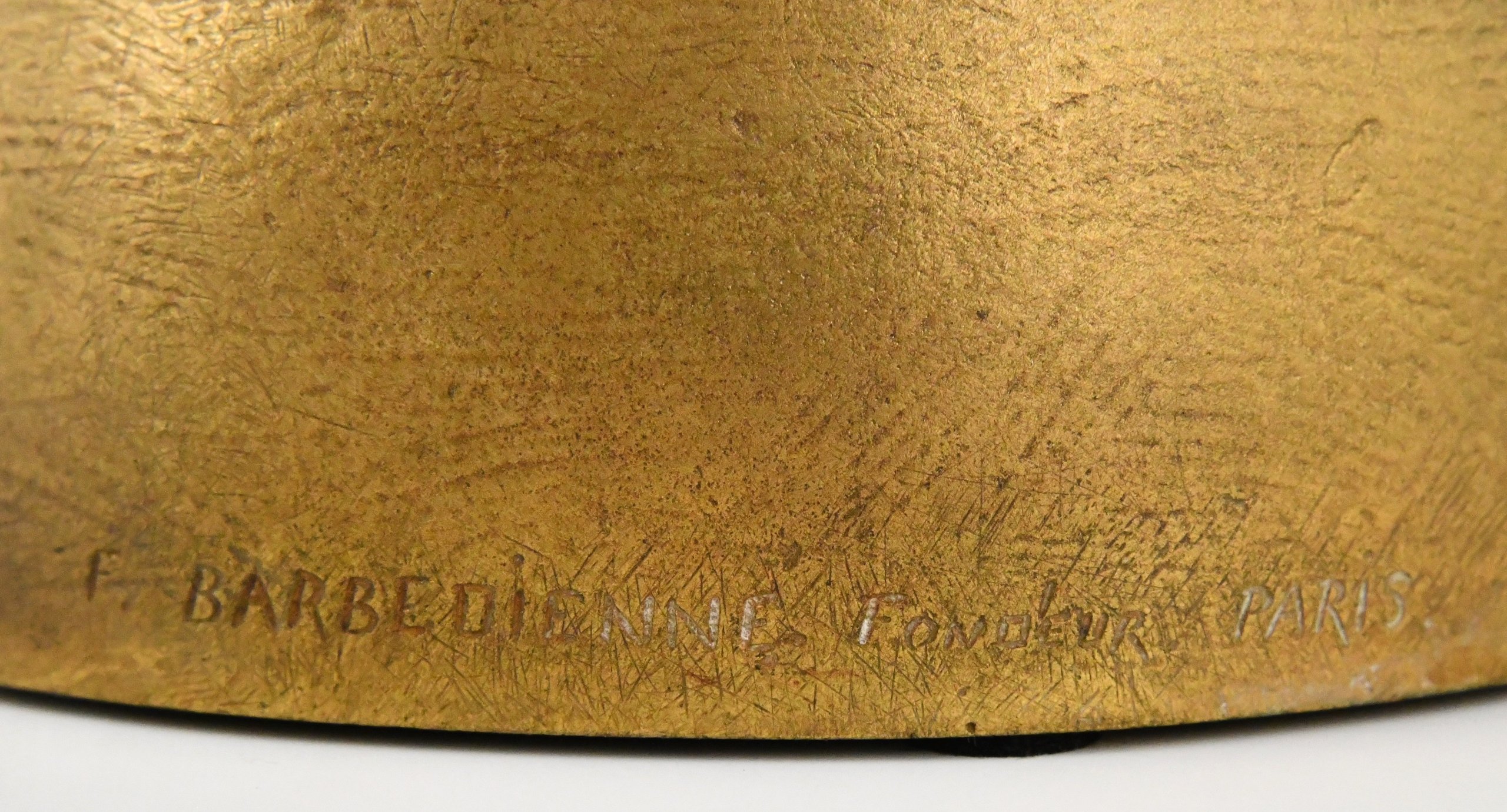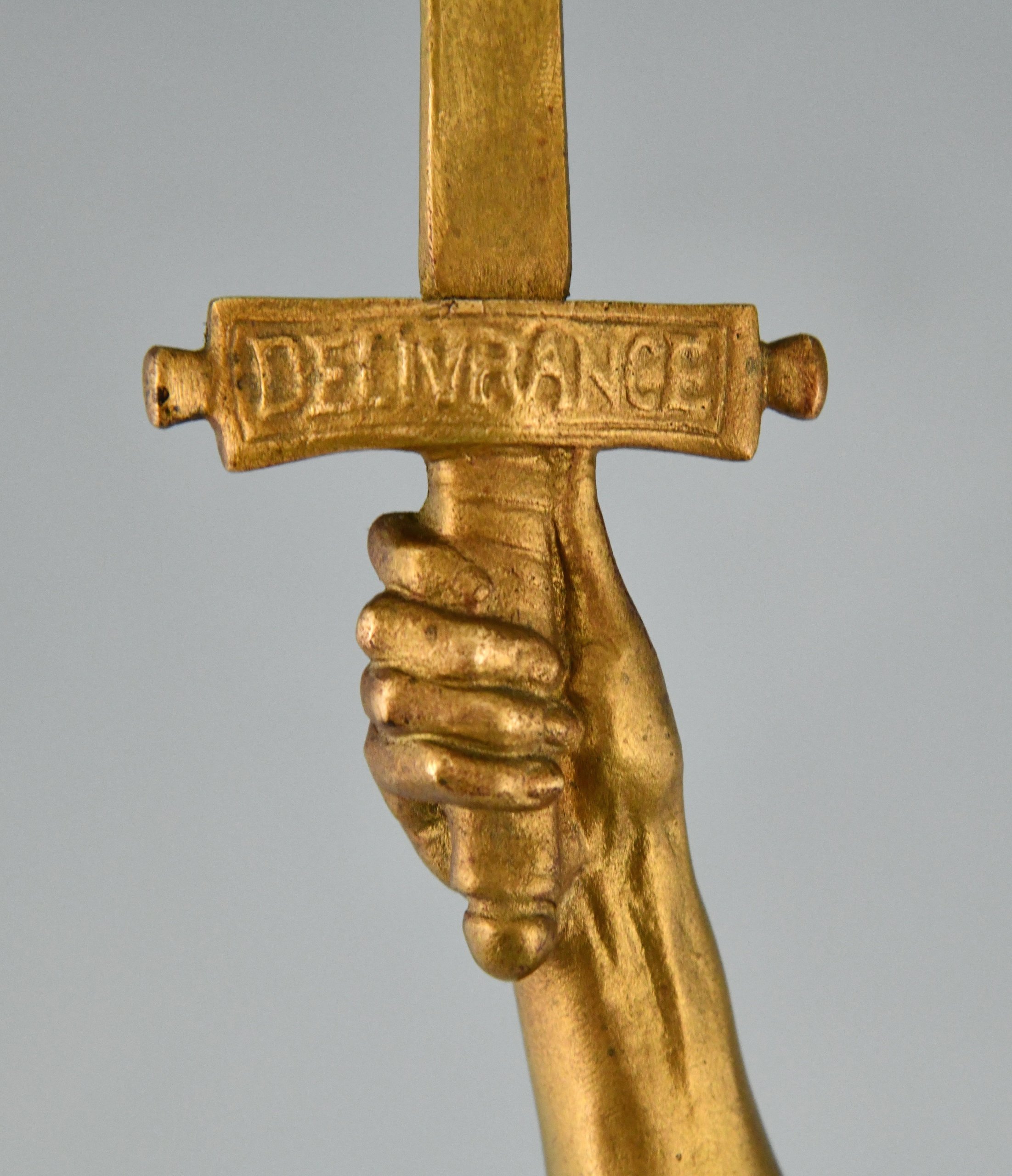 Deliverance 
bronze sculpture nude with sword.
Deliverance 
bronze sculpture of a nude with sword by Emile Oscar Guillaume, Barbedienne Foundry Paris. 
France 1914. 
Size including sword:
H. 91 cm x L. 29 cm. x W. 20 cm.
H. 35.8 inch x L. 11.4 inch. x W. 7.9 inch.
Without sword H. 68.5 cm or 27 inch. 
This bronze is illustrated in
Les bronzes de XIXe siècle, Pierre Kjellberg,
Les editions des amateurs.

La Délivrance is a 1914 bronze statue by the French sculptor Émile Oscar Guillaume 1867–1942.
The statue was created as a celebration of the First Battle of the Marne, when the German army was stopped before capturing Paris in August 1914.
The sculpture was created by Guillaume in 1914, originally called La Victoire.
It depicts a naked female figure standing with both feet on a bronze hemisphere.
She lifts her face to the sky and holds both arms aloft, with a sword in her right hand.
THIS ITEM HAS BEEN SOLD